Beauty: New Year, New You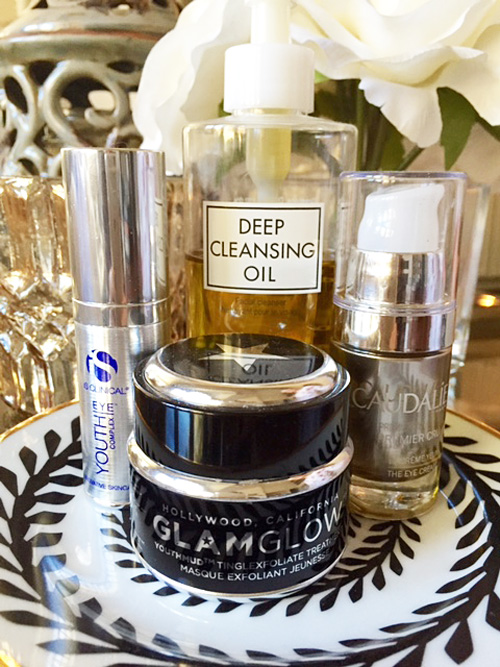 DHC Deep Cleansing Oil / GLAMGLOW YOUTHMUD Treatment/ CAUDALÍE 'Premier Cru' Eye Cream / iS Clinical Eye Youth Complex
You only get one chance to make a first impression, so put your best face forward. It's the new year and it's time to get gorgeous, camera-ready skin with a just a few products that guarantee a glow. To begin your skin regimen, first start with DHC Deep Cleansing Oil which is also a makeup remover, that completely dissolves all traces of dirt and cosmetics—even waterproof mascara and eyeliner—while nourishing your complexion with antioxidant-rich olive oil. Using dry hands, massage it onto your dry face, and it immediately goes to work. Add water and it transforms to a milky, vitamin-rich emulsion that rinses clean, leaving your skin feeling soft and nurtured; never dry or greasy. One try and you'll understand why it's the ultimate cleanser.
Next, I lightly layer on GLAMGLOW YOUTHMUD Treatment that is designed as a 10-minute anti-aging 'facial in a jar' for behind-the-scenes use in Hollywood and immediate camera-ready, glowing skin. I am definitely one of the faithful "GLAMAHOLICS". I use this mask a couple of times a week or simply when I need 'glam-tastic' skin.
Of course, your eyes should get special treatment. The delicate eye area takes special care to keep it looking smooth and youthful so I pick an eye treatment that moisturizes and combats puffiness for a bright-eyed look. I love the celebrity favorites iS Clinical Eye Youth Complex and CAUDALÍE 'Premier Cru' Eye Cream. In the morning I gently pat the CAUDALÍE 'Premier Cru' Eye Cream under my eyes. My main concerns are dark concerns and anti-aging and this helps combat both. My under eye area is instantly brightened, smooth and youthful. In the evening I use the iS Clinical Eye Youth Complex. I have tried many eye creams but this super hydrating, thick and creamy but not oily. Helps with dark circles and gives a younger look to your whole face.

DHC Deep Cleansing Oil / GLAMGLOW YOUTHMUD Treatment/ CAUDALÍE 'Premier Cru' Eye Cream /iS Clinical Eye Youth Complex
Most Read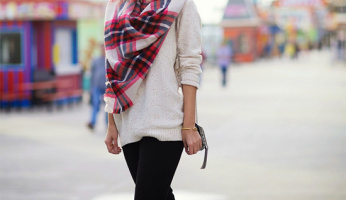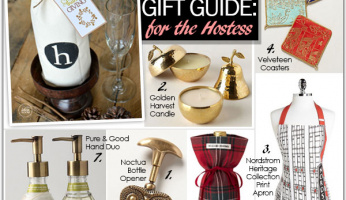 Subscribe to our Newsletter