Back to School Style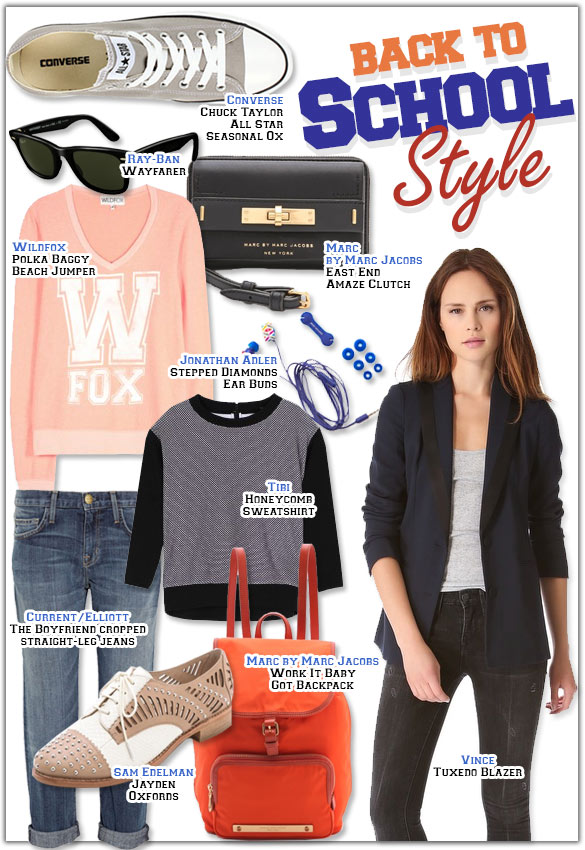 August. Forever the back to school month here in the States. As a mom, I'm stocking up on new sneakers, No. 2 pencils, and juiceboxes for my kiddos. There's nothing quite like the thrill of a stiff new backpack full of shiny school supplies, the squeak of new Converse sneakers on freshly waxed tile floors, and the feeling of possibility that a fresh new school year provides. Perhaps my favorite part of August is the chance to reinvent yourself, a brand new start. I like to do that with style, showing my trend saavy with a new pair of oxfords, my laidback personality with a slouchy pair of jeans, and my classic cool with a navy blazer and black Ray Bans. Check out my favorites for back to school style below, most of which are staples to see you through the entire 2013-2014 school year!
1. Sam Edelman Jayden Oxfords: Oxford…does it get any more school sounding? This prim and proper menswear classic is all ready for school in the modern age. No longer just the finishing touch to a dapper suit, this season's oxfords are done up in studs and two-tones, colors and prints. Choose your favorite to get your school wardrobe off on the right foot.
2. Vince Tuxedo Blazer: School boy charm…but all for the girls. If you haven't invested in a well-tailored blazer, your school wardrobe is seriously lacking. A style staple for the last few years, there's no sign that the blazer (especially in navy) is about to shrink from the style scene.
3. Marc by Marc Jacobs Work It Baby Got Backpack: My daughter's new backpack is all about the Disney princesses, and she couldn't be prouder. Mine is all Marc Jacobs…and I, too, am proud to sport this grown-up take on a school days necessity. This pop of orange looks especially nice with navy, and is perfect for field trips with the kids, as well as grown up outings to the museum, park, or sale racks.
4.  Current/Elliott The Boyfriend Cropped Straight-leg Jeans: A new pair of jeans is an August tradition. I'm picking up this sweet pair of boyfriends. They are dress code appropriate since they have no rips or tears, and they look fabulous all dressed up with a blazer and heels (a great uniform to chaperone a school event or to attend a PTA meeting).
5. Converse Chuck Taylor All Star Seasonal Ox: These Converse All-Stars take me back: way, way back. With all the vintage appeal of the originals, these are a bit more post-graduate with their neutral greige color. Pair with a fun sweatshirt for drop-off for a borrowed-from-the-schoolkids vibe.
6. Tibi Honeycomb Sweatshirt: This sweatshirt isn't for the playground, even with its comfy shape and laidback slouch. Structured colorblocking and a boxy shape make it the perfect pair for this fall's fun cropped trousers. (Also note the rounded shoulders…a hot trend on the Fall runways!)
7.  Marc by Marc Jacobs East End Amaze Clutch: Prim, proper, and perfectly organized. You'll be the teacher's pet with this tidy little clutch. I love that it doubles as a wallet, so I can toss it into my purse, satchel or backpack when I need a bigger bag for day…then pull it right out…fully loaded…for nighttime excursions.
8.  Jonathan Adler Stepped Diamonds Ear Buds: It'll be hard to hide these earbuds in class, but you won't want to. Show off Jonathan Adler's signature pop prints with these little beauties!
9. Ray-Ban Wayfarer: Too cool for school. Be the indie girl behind the book, the punk in studs or the prepster in plaid. Whatever style you choose for the school year (wasn't that the best part of August…the chance to reinvent yourself?), these Ray Bans can go any which way.
10. Wildfox Polka Baggy Beach Jumper: Maybe more weekend that weekday, this comfy Wildfox sweatshirt is waiting for you at the end of a long school (or work) day. The dreamy blush color is oh-so-girly and is the perfect feminine touch to your go-to black yoga pants.
Most Read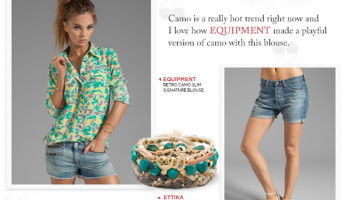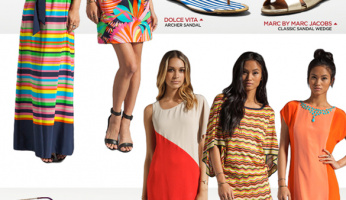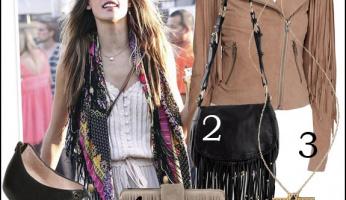 Subscribe to our Newsletter