Ashley Tisdale Dishes on Her Personal Style, Her Favorite Places to Shop and MORE!



Boohoo StyleFix caught up with actress, singer, producer and all-round Hollywood starlet Ashley Tisdale to talk fashion, Pinterest, online shopping and everything in between. She has come a long way since HSM…
E. Hi Ashley! Can you describe your style in 3 words?
Ashley: Anything can happen! I don't like to label my style as one specific thing because I am the type of person that expresses kind of daily how I feel so I can go from, you know, really boho to edgy rocker to like really laid back California style. There are really so many different things, I don't really stick to one style. I like to do my own thing.
E: Who are your ultimate past and present style icons?
A: My past style icons would have to be, I mean I love Audrey Hepburn, she's so classic and just beautiful. Present, I love Nicole Richie just because she has this one style that is definitely hers and she completely owns it. She just always looks so good and whenever she like goes to the grocery store, I don't know how she does it! She always has her hair looking good and her whole outfit and stuff but yeah, I like her style for sure and I love her clothing line, I'm a big fan of hers.
E: Where do you look when you're in need of inspiration?
A: When I'm need of inspiration I go to my Pinterest – I'm a big Pinterest-er! I found this chick on there, Sincerely Jules, I've met her and she's so nice, I'm such a big fan of hers. I'm not so much a heels girl, I can wear heels at night for something really nice but I'm totally into flats and she just has the coolest flats, I usually have to get everything she's wearing. I have so many clothes and it just sometimes gets hard to know what I should put with what. It freshens up my whole closet, I guess. Before Pinterest I never really followed any trends specifically, I kind of did my own thing and had fun, I've always been a big fan of fashion.
E: Have you had any major fashion faux pas?
A: I've had MAJOR fashion faux pas. When I say that I've always done my own thing , a few years ago when I first started in the business, I would go to red carpet events and I just did not know what I was doing, I just had no clue, and so one time layering was really big at the time so I decided to layer every single thing in my closet on me. I had a t-shirt, a skirt, I had jeans on, a shawl, what was I thinking?! I have definitely learned over the years, if you want to layer, you have to pick the pieces, don't do everything – less is definitely more! I've learned so much just working with stylists and being in this industry that I look back and think "what was I thinking?!" I thought it looked so cool at the time!
E: Do you have any tips for dressing for your shape?
A: As long as you're comfortable, that's what I say. Comfort is the key to anything, even when I get dressed up for crazy events and awards shows I always think comfort is key. If you're comfortable, then rock it. And confidence too, that's the biggest thing. If you're confident, it doesn't matter, people just see that straight away.
E: What one piece in your wardrobe could you not live without?
A: I'm definitely a t-shirt type of gal, I'm in love with basic tees. I just think that a grey t-shirt can go with anything, you can dress it up or dress it down.
E: Can you share any of your beauty hints and tips with us?
A: I wash and cleanse my face each morning and night, and I always use toner, I've always been like that.
E: How about products, are there any products you can't live without?
A: For products, I swear by Chanel mascara, half the time I don't even wear make-up during the day so I'll just put on this mascara and it just opens up my eyes and makes me look more awake!
E: You have a free day to do whatever you want, how do you spend it?
A: I usually go to the gym, I work out. Hang out with my friends and family. And I actually really like cooking, it really de-stresses me, so I love to cook.
E: You have traveled all over the world, where's your favorite place for shopping?
A: My favorite place for shopping is online shopping! When I go on vacation somewhere I'm like a beach baby, I just like to hang out and do outside activities and stuff, but my mum, she can shop wherever she goes! But with me, I'm very specific with what I like so I usually just shop online. I mean, I go to stores sometimes but I just don't have the patience. I love online shopping, and if it doesn't fit I can just send it right back. And there's something about getting a box, it feels like Christmas when it comes and sometimes I'm like "Oh my gosh I totally forgot I bought those!"
E: I totally agree with you about online shopping!
You helped produce new Disney film Cloud 9, what was it like working behind the camera?
A: It's cool, I love working behind the camera and producing. I'm so used to being an actress on stuff and then when I started my own company, being behind the camera instead and doing something creative that's different from acting was awesome. I've always had ideas for shows but never really knew how to put it into development. And now 5 years later, we've had shows on E!, Bravo, and ABC Family, we've done so well. Obviously acting is my first passion and I'll always do that but I love working on my own company and producing content that fans of mine will watch, and that I would watch and be interested in, that's how we do it, that's what the company stands for.
E: 2014 is already looking busy for you, along with your wedding, what does the rest of the year have in store?
A: Yeah, it's got a lot of stuff happening! 2014 has been pretty crazy, at the very start of the year is when we found out our new show Young & Hungry had been picked up by ABC, so that was really exciting. I have my wedding coming up, and that's so crazy, with all the planning and we'll producing more projects, it's just so busy! But I'm really, really excited for what's to come.
Most Read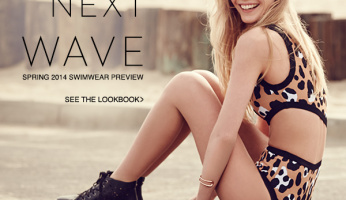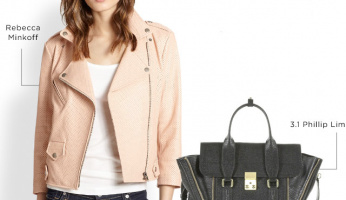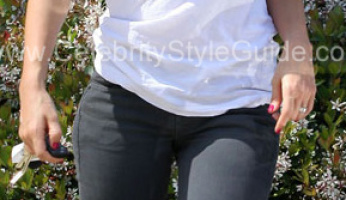 Subscribe to our Newsletter