Ariat Boots Are a Country Girl's Glass Slipper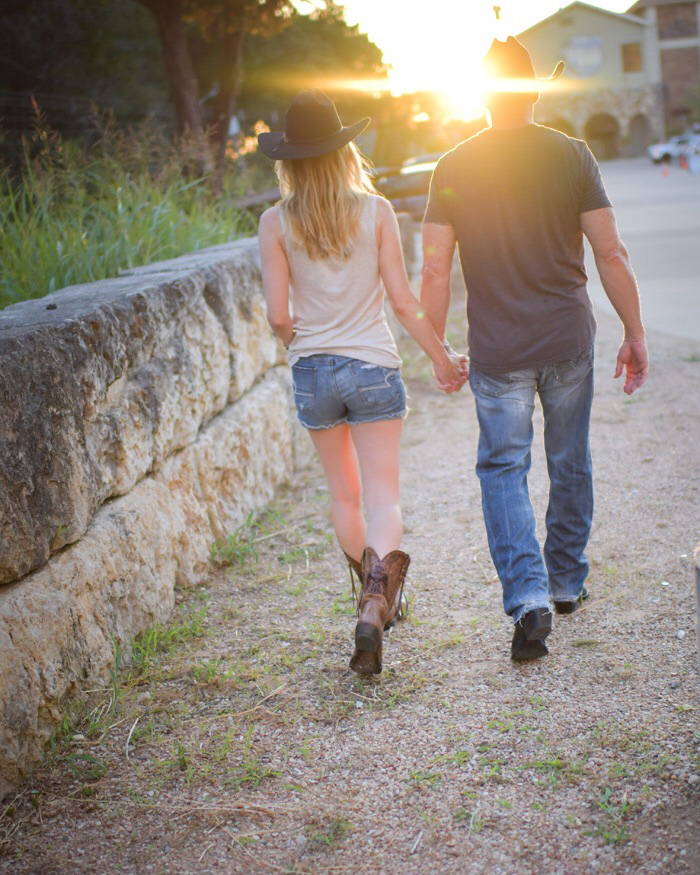 As an Austin family, we basically live in cowboy boots year round. Throw heat waves, cold fronts, or rainy days at us and you'll see a pair of boots on my feet and a smile on my face! Not dismissing my love for other shoes – you KNOW how I feel about a good strappy sandal – but there's something so comfortable and easy about your favorite pair of cowboy boots. Recently, I was on the hunt for the perfect pair, especially now that Austin's outdoor concert season is in full swing (we're known as the live musical capital of the world, didn't you know?).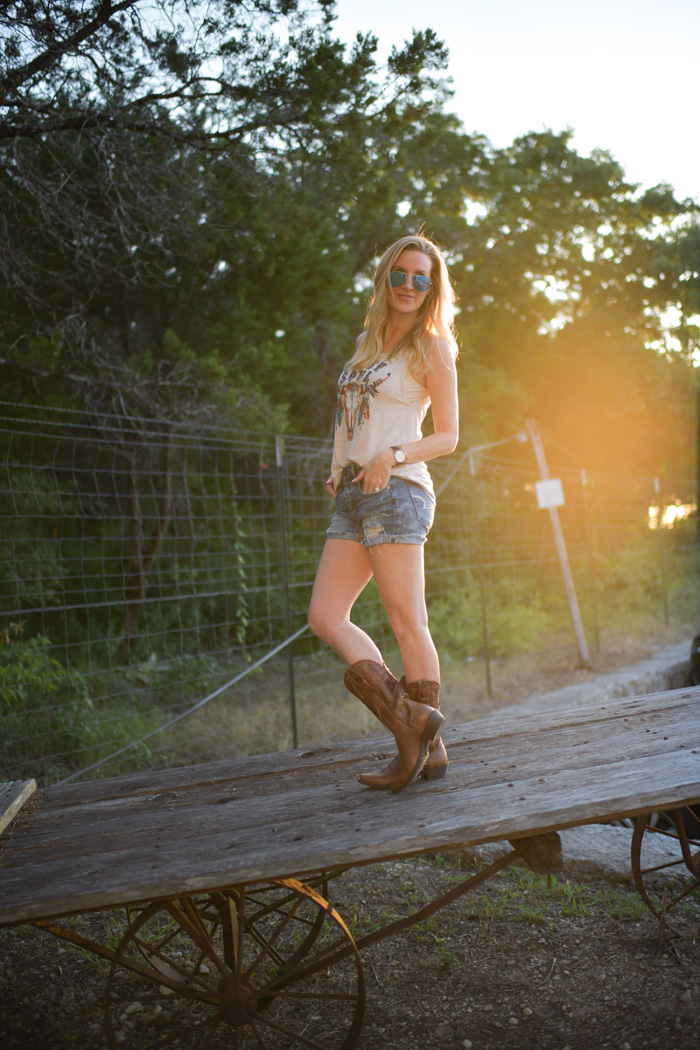 Just picture the scene: the setting sun, a bustling outdoor concert, a second helping of sweet summer ice cream, and my rockin' new western boots from Ariat! Sounds like a dream! My new pairs of boots have basically begged me to break them in at all of Austin's hottest (literally) summer concerts and I haven't said no.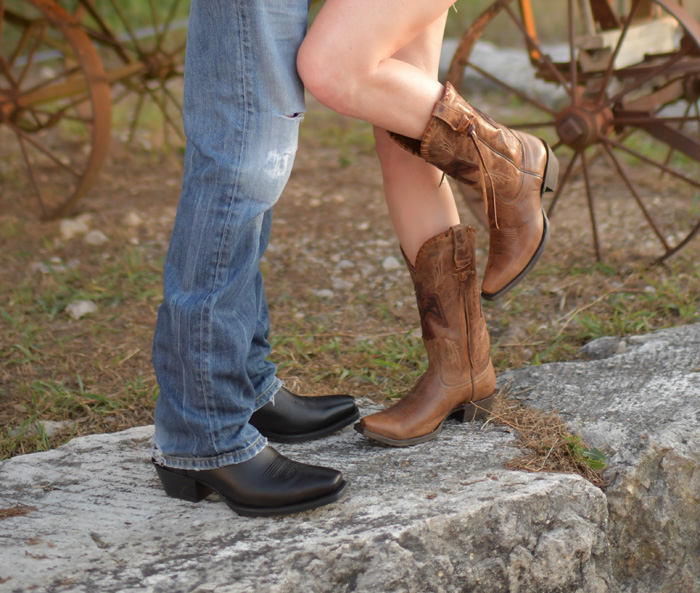 I have the Thunderbird X Toe Western boot and the Bristol Western Boot and have to say they are the perfect blend of comfy and stylish!! It's easy to throw them on with jeans, shorts, or a summer dress and run out the door. The detailing of the Thunderbird X boot is incredible, and there are even side tassels that swing while I dance the night away!  My Bristol pair are also a deep tan leather with gorgeous stitching that always gets compliments.
Both are really comfortable and mold to your feet like they're custom made, which makes me feel like cowgirl royalty. I'll even admire them while I'm wearing them (which has got to look weird in public… oops!). My husband is also obsessed with his black Legend Phoenix boots; I never knew he could get so excited about footwear! Catch us out together in our new favorite boots (couple boot goals?) at some great shows this summer.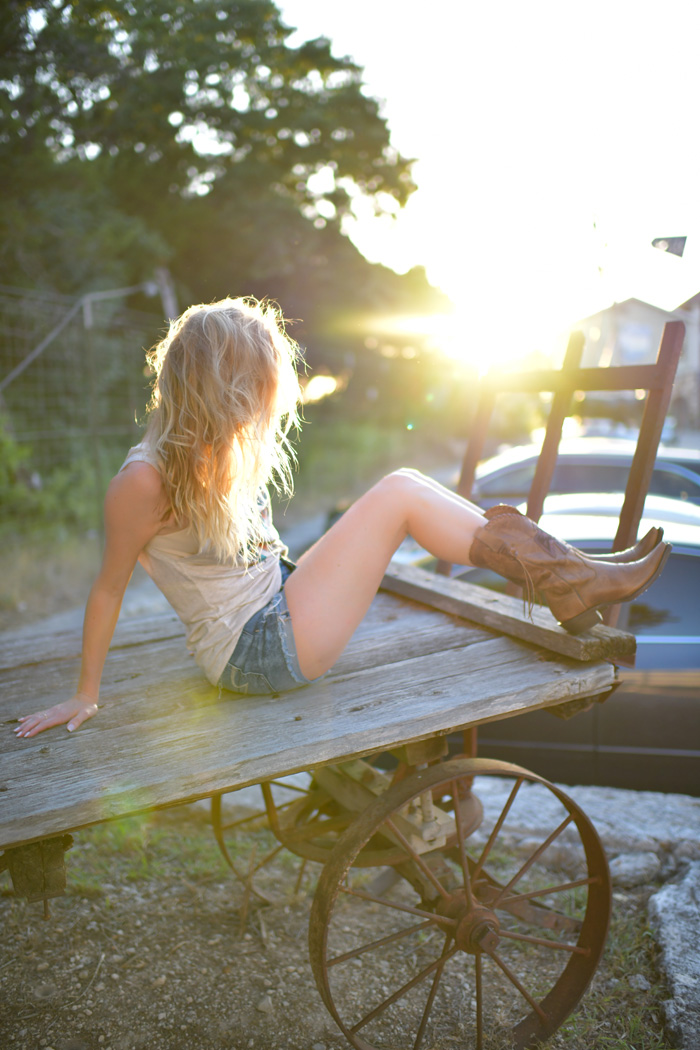 SHOP THIS LOOK:

Most Read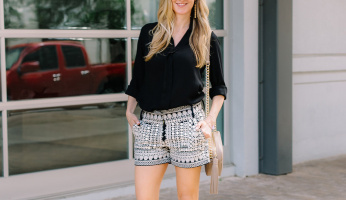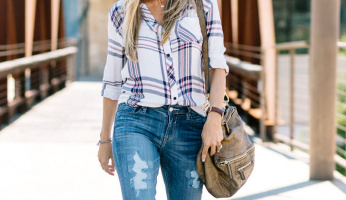 Subscribe to our Newsletter