A Hint Of Vintage Featuring Lauren Conrad

(photo: angela+ithyle/thebeautydepartment.com post designed by kristin ess)
Let's start at the very beginning. I've heard it's a very good place to start. This is just a hint of vintage, and not full on Rita Hayworth (although we will get there). This is one of my favorite looks that you can wear anywhere without feeling over-done or too literal. It flirts with old school 1940′s glamour but doesn't feel costume-y. Lauren sometimes pairs this with something simple because it instantly redefines your entire look.
TOOLS:
INSTRUCTIONS:
1) Find your side part. Either side will do.
2, 3, 4 & 5) You're going to curl ALL of your hair inward toward your face (as Lauren does above) and clip the curls in place with large setting clips. Mist all over with a light-medium holding hairspray. Let them cool while you put on your makeup. Multi-Tasking!! Give it atleast 15 minutes to cool and set.
6) Gently pull the clips out and let your hair fall.
7) Using a flat or paddle brush, brush hair back and away from your face and then let it spring back. The wave pattern will automatically start to appear. Keep brushing gently until it shows up. We like to help it along by molding the waves where you want them by hand and then adding one more veil of hairspray.
XO Kristin
Most Read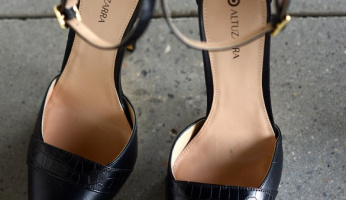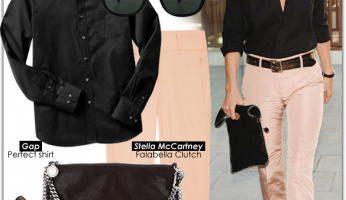 Subscribe to our Newsletter