Take Celebrity Style to the Super Bowl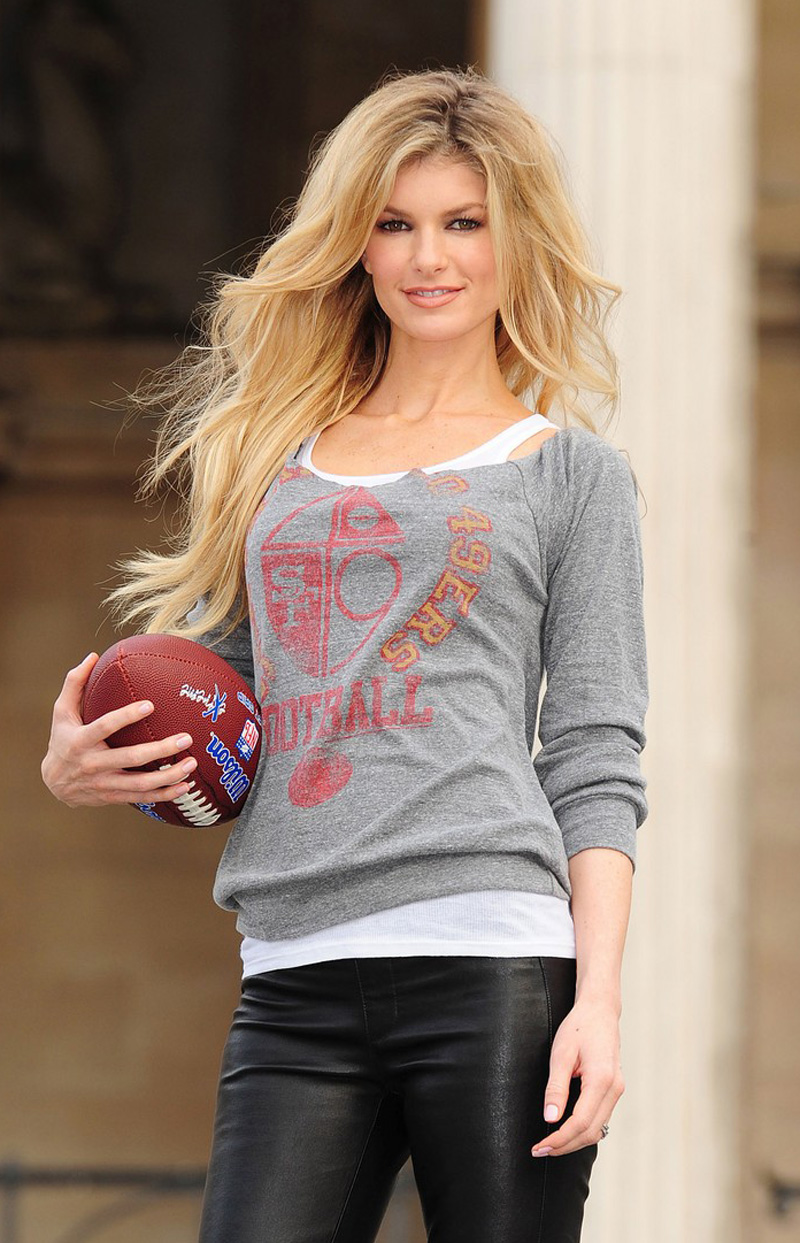 Down, Set, Hut Hut – HIKE! Super Bowl is Sunday, February 3 and it's fourth down and long and you're nowhere near deciding what to wear to what promises to be a great day of football.
There is no better time to embrace the athletic look we saw and loved on the runway, which not only scores in the "on trend" department but also allows for comfortably eating chips and dip and cheering with abandon! Whether at a living room bash or a lively, noisy bar party, the Super Bowl is celebrated not just with endless trays of potato skins but with a style that reflects your team spirit.
If you're just coming for the grub instead of the game, you can still be cute and comfortable (how cute is this varsity tee!?!) — or you can go the distance with a put together outfit that screams fan spirit.
Essential #1: Vintage-Inspired Athletic Tees
Look for a t-shirt that feels authentically worn-in and undeniably sporty. A faded number or logo on a soft, flattering knit tee looks cute paired with jeans or a flirtatious skirt. A horizontal stripe across the chest or on the arms can feel on theme and cool as well. Tip: Wear your team shirt off the shoulder and glammed up with accessories for a sexier spin….and let's get ready for some football!
JavaScript is currently disabled in this browser. Reactivate it to view this content.
Essential #2: Crewneck Sweatshirt
Since sweatshirts have gone from weekend wear to fashionable, a cool, feminine sweatshirt is easy to find and fun to wear.
JavaScript is currently disabled in this browser. Reactivate it to view this content.
Essential #3: Sneakers
Leave your actual workout shoes at home, and instead try fashion-worthy high-tops that give you a tomboy edge.
JavaScript is currently disabled in this browser. Reactivate it to view this content.
Essential #4: Flattering Sweatpants
How lucky are we that some of our favorite designers are making sweatpants that are totally acceptable to wear out?! A tapered knit or terry pant with a relaxed waist can look adorable styled with to a little metallic sandal and a shrunken jean jacket.
JavaScript is currently disabled in this browser. Reactivate it to view this content.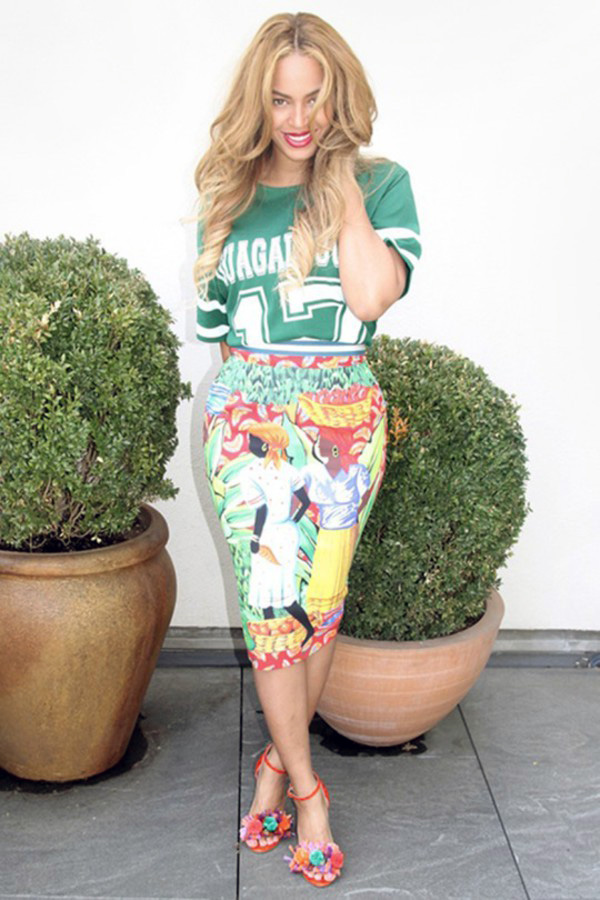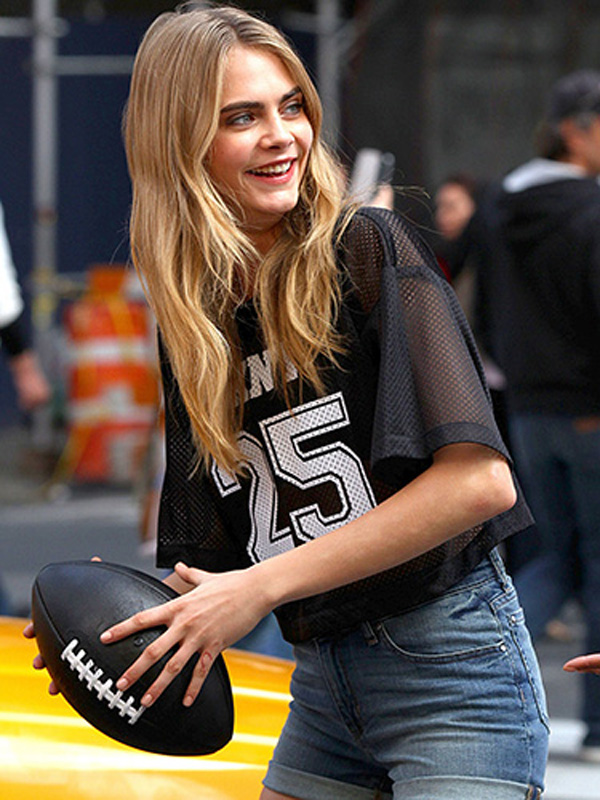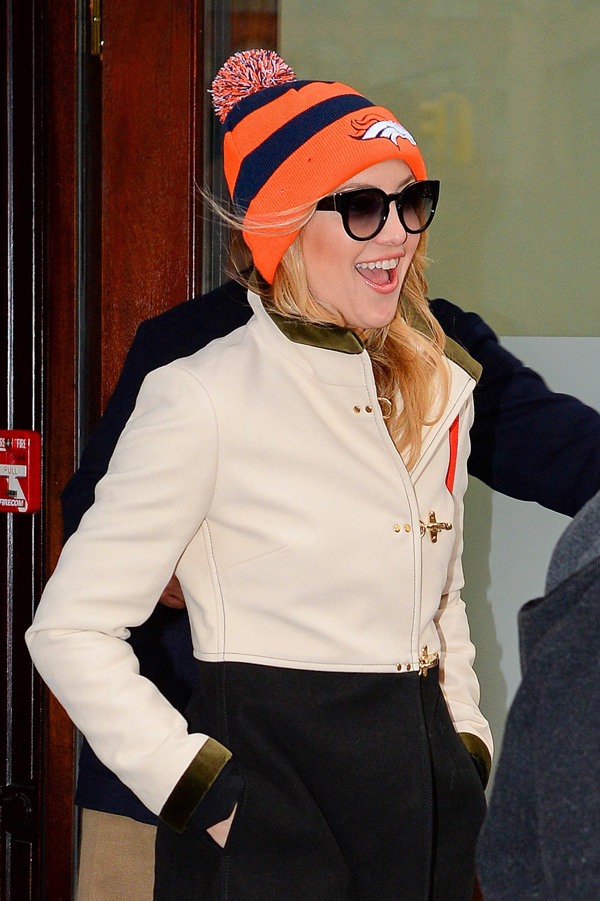 Most Read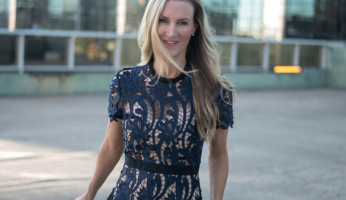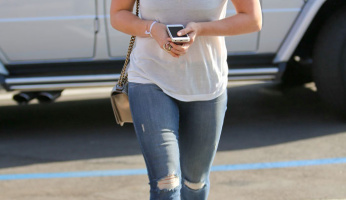 Subscribe to our Newsletter