Trends Worth Trying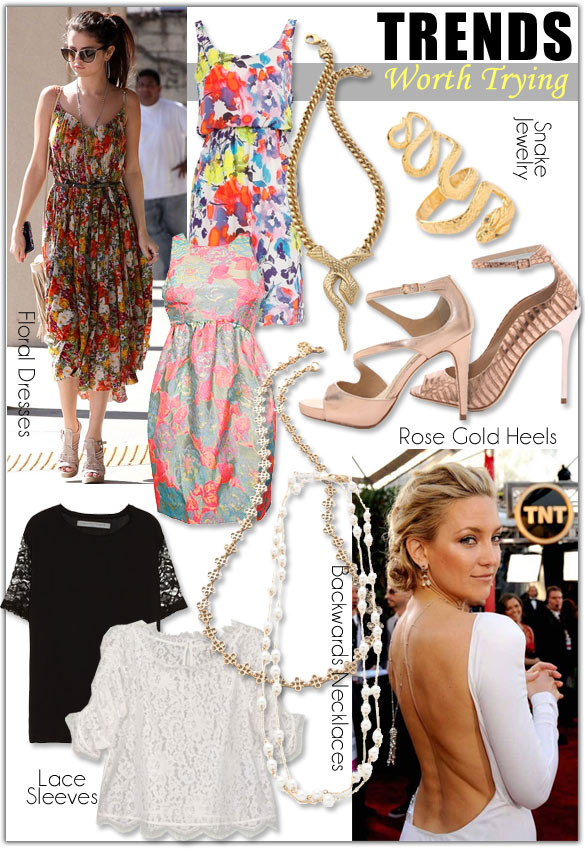 Planning a shopping trip? If you're hitting the stores or just clicking from home in your jammies, I've rounded up five of my favorite spring trends worth trying. From flirty floral dresses (goodbye boho florals, hello modern watercolors) to striking rose gold heels, spring is all woman. Find your inner goddess by wearing the backwards necklace, channel your inner tease by throwing on a lace-sleeved top, and seduce with sultry snake-inspired jewelry. Spring is almost here, and the trends are fresh…so get 'em while they're hot!
Floral Dresses:
1.  SUNO High Neck Dress: This brocade dress pops with another one of springs hot trends: neon hues. Try slingbacks and a clutch for a spring wedding, then layer under a blazer and pumps for a workday in need of color.
2. alice + olivia Roi Tank Blouson Dress: I love the way Selena Gomez rocked her midi-floral dress with a skinny belt and statement sandals. This stunning watercolor from alice +olivia can be worn the same way.
Rose Gold Heels:
1. B Brian Atwood Leida Metallic Pumps: Silver? Gold? No…rosegold! Besides channeling spring's latest metallic, Brian Atwood's Leida pumps cash in on spring's love affair with snakeskin. There's so much sex appeal going on with these pumps…from the peep toes and gorgeous tone to the leg-enhancing ankle strap.
2. Diane von Furstenberg Jujette Sandals: The reason I'm so on board with rosegold sandals is because this color is a marriage of form and function. The beauty of this warm color is captivating, and their versatility is a welcome answer to what to wear tonight…today…this morning…for cocktails…for wedding…
Backwards Necklaces
1.  Juliet & Company Long Pearl Wrap Necklace: Kate Hudson's back-bearing evening gown had my vote for best-dressed, and also ushered in a trend confirmation for me: backwards necklaces are IN. There's something so alluring about a jewel-embellished back!
2. Tory Burch Mini Clover Necklace: Luck o' the Irish! This clover necklace is my homage to March's St. Patty's Day. Wear it backwards when you drink your green beer at the pub on the 17th.
Lace Sleeves:
1. Raquel Allegra Lace-sleeved jersey T-shirt: Wear with all. Each season, I stock up on a trend shirt in black. Last year it was a black and creme colorblock, this year it's going to be a black tee with black lace sleeves. Wear with everything from leather to denim to a prim pencil skirt.
2. Joie Fanny Lace Top: Slightly more boho than the basic black, this white lace top is the perfect layer over a blushing neutral or an eye-catching neon. Any way you wear it, lace tops are my favorite way to feminize a rough and tumble pair of denim.

Snake Jewelry:
1.  Jacquie Aiche Extra Long Snake Ring: Statement rings are still high on my list of accessories, and this one tops my list. A delicate gold snake winds its way around your finger as an ode to all things snake-y this spring.
2.  Fallon Jewelry Snake V Pendant Necklace: The edge. Fallon jewelry is known for its rocker girl edge, and I believe every girl needs a piece that channels her inner rocker. Mix this heavy chain with something uber girly for an interesting balance and fun mix.
Most Read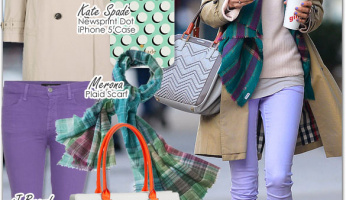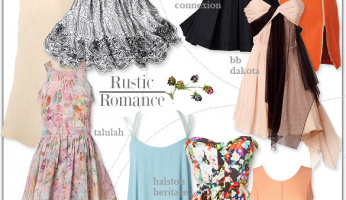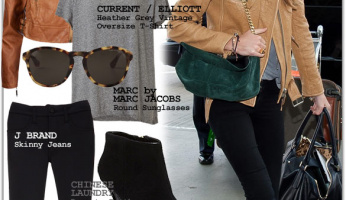 Subscribe to our Newsletter