Trend to Watch: Black and Blue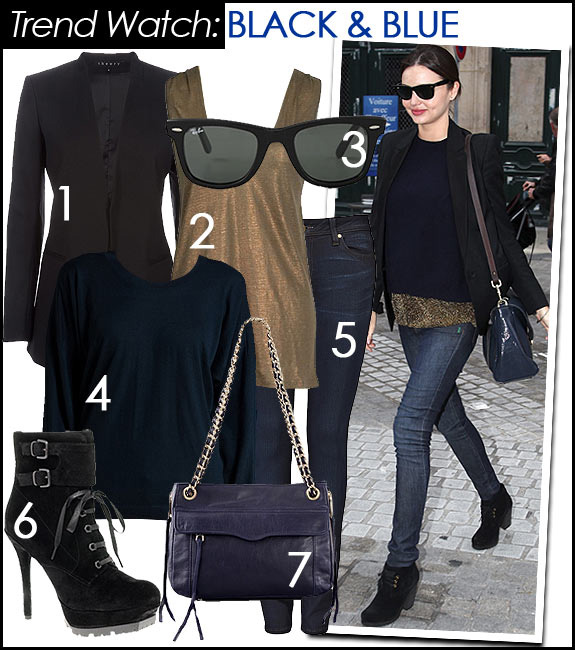 Once taboo, mixing black and blue is no longer off-limits, it's on trend. As we've seen throughout the last style seasons, combining neutrals of all hues and shades makes for a chic, modern ensemble. Black and blue look especially fresh when incorporated in a sleek, tailored outfit, as seen here on runway star Miranda Kerr. Best of all, this trend works between seasons, reaching back into the dark hues of winter and looking forward to the fresh face of spring.
Get Meranda's look with:
1. Theory Varienda Jacket ($)
This sleek jacket adds polish to any look with its collarless cut and modern lines. Pull it on over a girly top (one with movement or shine) to balance the business-minded lines of this menswear piece.
2. Joie Lily Metallic Tank ($83)
A metallic element adds the contrast and shine you need when mixing two dark hues like navy and black. Miranda Kerr's tank has a metallic hem, while this tank gets the job done with a solid bronze color.
3. Ray-Ban Original Wayfarer Sunglasses ($145)
These originals speak for themselves. Add an element of black to any outfit with this must-have frame.
4. Marc by Marc Jacobs Nico Cashmere Sweater ($278)
Luxury and style meet with this sweater's soft lines and modern shape. Laid-back luxe at its finest!
5. Genetic Denim Shane Cigarette Jean ($144)
The dark blue of this wash is a fantastic backdrop for black. Its cigarette leg guarantees a slim silhouette and looks perfect with heels or booties.
6. Sam Edelman Vancouver Suede Lace Up Heeled Boot ($157)
A blazer and jean can look a bit prim and proper, so mix it up with a fashion-forward boot like this Sam Edelman.
7. Rebecca Minkoff Swing Bag with Double Chain ($330)
This of-the-moment navy bag offers another opportunity to add shine to your look. The chain straps are almost jewelry, adding that metallic element you need in a black and blue ensemble.
Most Read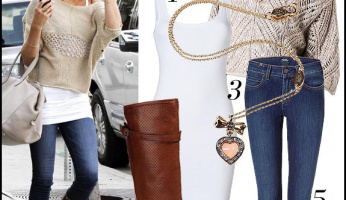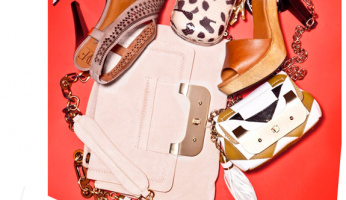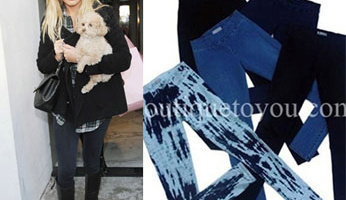 Subscribe to our Newsletter