Trend Scout: Lovin' Leather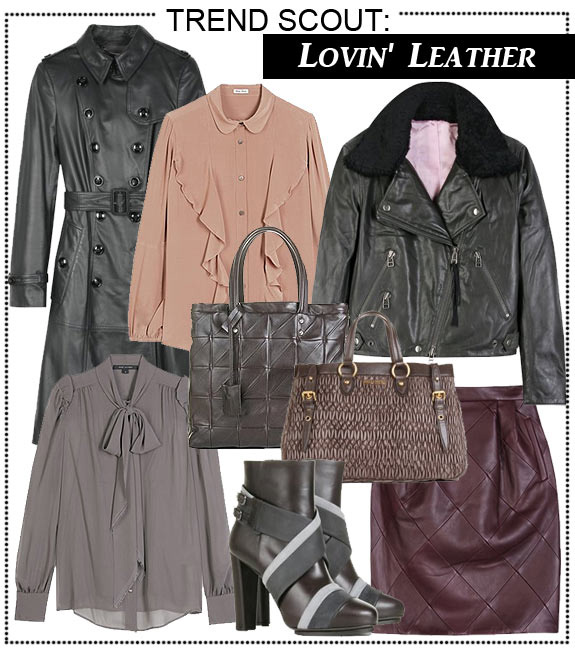 Leather is right on trend. Work it with soft silky blouses with ruffles or bows ties at the neck this season. Add signature shoes and bags to complete the look.
Burberry Prorsum Leather Trench Coat ($3412)
The trench with it's classic silhouette is an absolute classic! Belt this runway look over a mini dress and heels to perfect modern elegance.
Miu Miu Ruffle Silk Blouse ($629)
Soften city separates with Miu Miu's beautiful Miu Miu's romantic blouse. Elegant ruffles and softly billowing sleeves make this blouse the perfect foundation to a feminine off-duty look.
Acne Rita Biker Jacket ($1080)
You don't need a biker 'tude to don this lush black khaki leather jacket with removable soft fur collar. Acne makes the Rita jacket a great biker jacket to femme up with skinny skirts.
Balenciaga Strap Detail Leather Booties ($1087)
Balenciaga balanced minimalism and just a bit of flair perfectly for fall with these strap detail leather booties.
Yves Saint Laurent Sac New Rive Gauche ($2316)
Yves Saint Laurent delivers impeccable accessories that fit perfectly with a fashion-lover's sense of style and flair.
This luxe and ultra-soft tote s a super-chic way to carry your essentials.
Erdem Mona Skirt ($1912)
For a gracefully structured silhouette, Erdem's signature cut skirt is a sure hit. Slip this pleated patchwork style on with a printed sweater and statuesque heels to emulate the runway styling.
Miu Miu Matelasse Leather Tote ($1573)
This Miu Miu Matelasse Leather Tote easily fuses style with a roomy size. Thru and thru, this trendy tote need to take its place in your wardrobe.
Most Read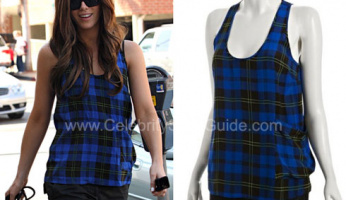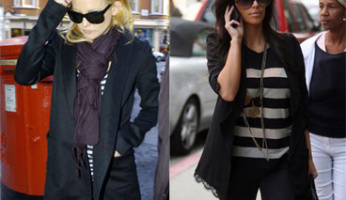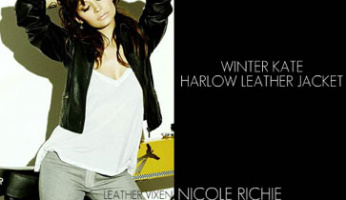 Subscribe to our Newsletter