The Nordstrom Anniversary Sale is a Fashion Dream Come True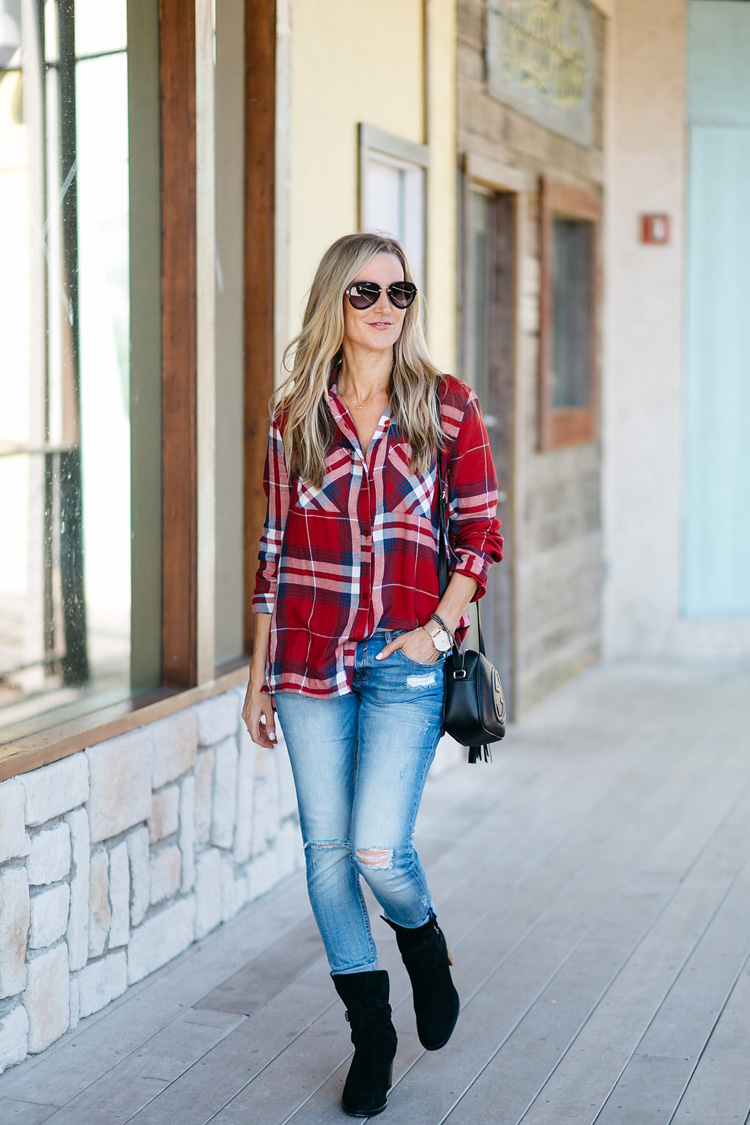 This is not a drill!! The Nordstrom Anniversary Sale has officially opened to the public. This means everyone (especially YOU!) has access to the greatest sale of the year, even if you're not a Nordstrom cardholder. While the presale is now over, don't fret if some of your favorite buys are out of stock. Make sure to keep checking online and in stores because items continue to be restocked as the sale goes on. Think of this as the official opening of the doors to amazing sales; I can hear the fashion angels singing!
It might all seem overwhelming, but I promise it's easy to manage. Take a look at my NSALE guide from last year on how to shop like a pro, and you can start browsing the sale today. Items go fast now that everyone's shopping, but you can still find the perfect pieces to complete your wardrobe if you know what you want. Need a new pair of jeans? Try THESE by Frame Denim! Their straight, boyfriend jean cut is trés chic and feature a flattering side slit. Je l'adore! What about some stellar tall boots? I'm craving this drop-dread gorgeous Sam Edelman suede pair that sport a rounded toe and a stacked accent heel.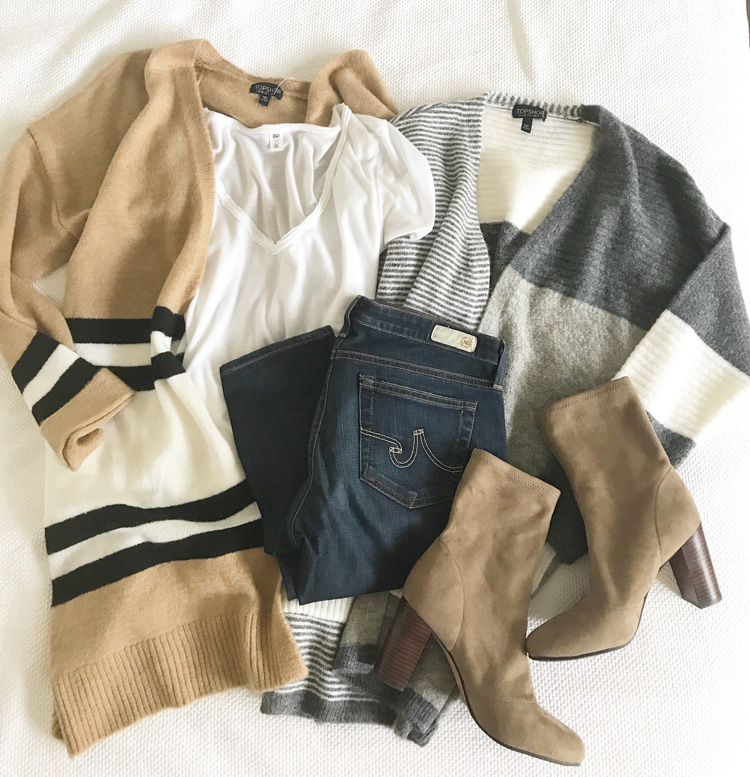 I have a ton of other favorites already picked out from the sale in my NSale shopping guide, so take a look and maybe you'll find new favorites. I love the Nordstrom Anniversary Sale because it's the perfect time to snag celebrity designer items that won't break the bank. It's also a fantastic way to stock up on items you'll need for fall, like these cozy sweaters, boots, jeans, and tees for layering. So shop like your favorite bloggers and head over ASAP to the Nordstrom website or your closest store!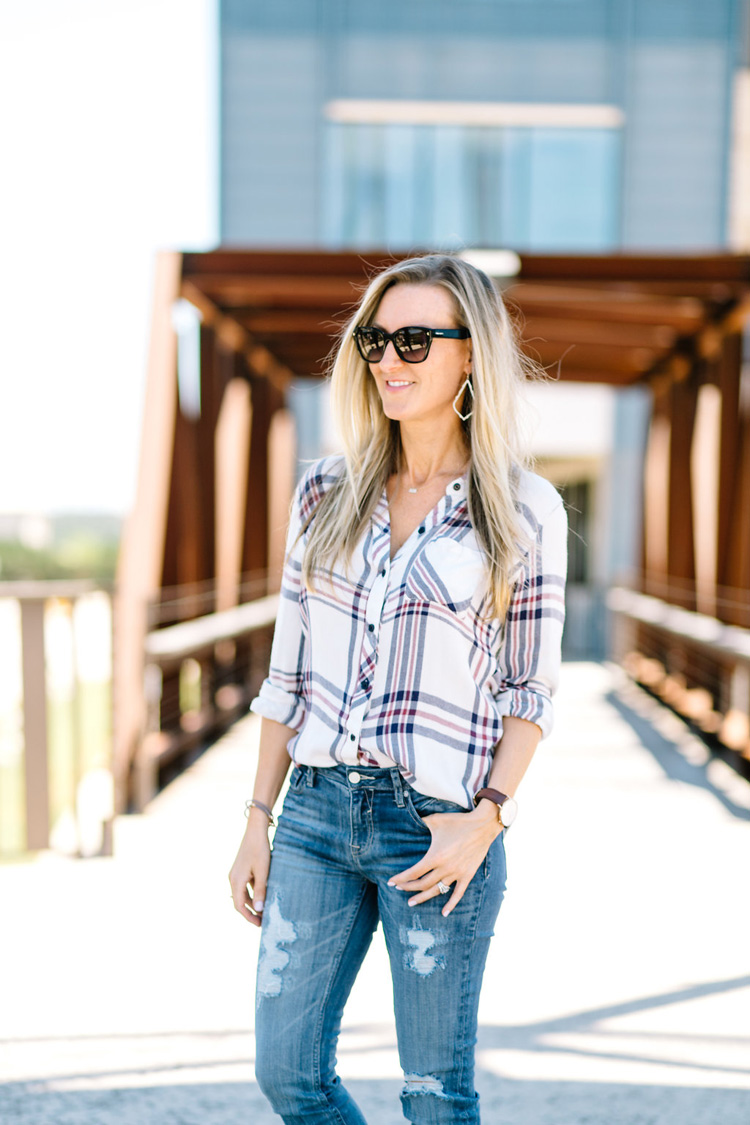 With the beginning of the school year creeping up, I can't help but think about fall weather and clothes. I have a pretty classic style, so I use prints and patterns to play up my outfits from time to time. Stripes, polka dots, animal prints, florals, and plaid- the list of options goes on! I definitely took advantage of the #NSale to stock up on some of these prints, one of my favorite buys being this plaid shirt.
Plaid is typically associated with fall, but I've found that it's actually a perfect transitional print between seasons. Look at the button down I'm wearing to see how this works. Since the dominant color in the shirt is white, I could wear it to a summer picnic or a day at the lake. At the same time, the navy and maroon print gives the button down an autumn feel. If I layered a light jacket on top and added boots, then I have a great outfit for apple picking! Since the fabric is light and breathable, it's a great choice for the warmer days and cooler nights that end summer. Plus, I adore this print and have it in four colors…including the red one above.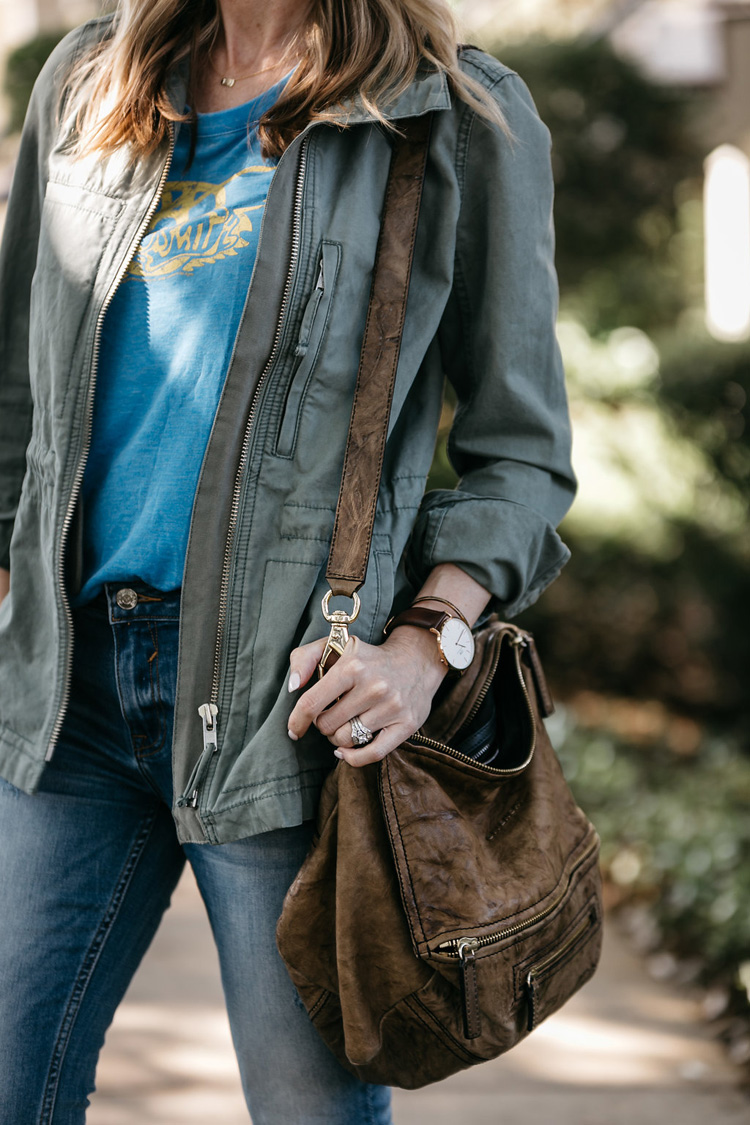 It's really no surprise that the biggest item trending right now is the parka. Whether you rock it on the streets or on the slopes, with a simple black dress and booties like Ashley Tisdale or over your favorite cozy sweater and skinnies like Sienna Miller, the parka is not what it used to be. No longer the purely utilitarian coat of old, the parka has evolved into a coat that is as stylish as it is functional. For the best of this trend, pick a coat in military green, grey blue, creamy neutral, or a 'feminine' fun print like THIS ONE. Don't settle for less, either, because it's all in the details: plenty of pockets, a cinched waist, furry trims ( I love pop of pink on this one! ) eye-catching hardware, and cozy hoods. Have a great week!

Most Read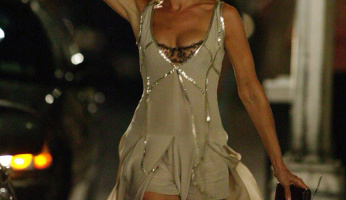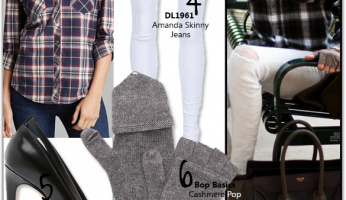 Subscribe to our Newsletter