The Fall Edit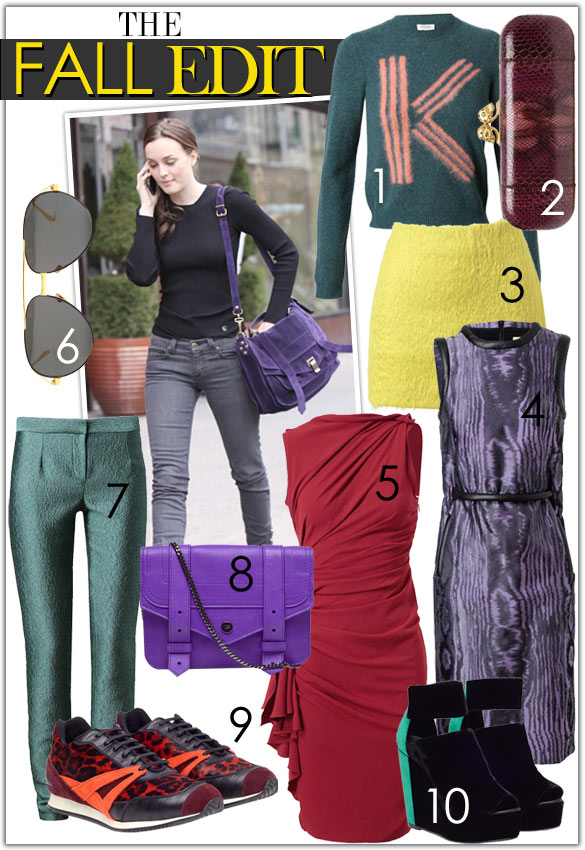 Fall shopping. I secretly thrill at the words, even if there's no school to go back to. My fall edit is very much school-inspired, with laid back staples like jeans, sneakers, crossbody bags, crew neck sweaters  and mini skirts. The twist is that these basics come with grown-up finishes like fuzzy mohair, supple suede, and textured jacquard. For fall, neons and brights transition into jewel tones like emerald green, ruby red, and deep purple. Mix up your basics with post-grad accessories like colorblocked booties, chic shades, and streamlined clutches.
1. Alexander McQueen Snakeskin and Swarovski Crystal Box Clutch: Long and lean, this streamlined clutch is your go-to evening bag for autumn. Its deep plum snakeskin finish is complemented by luxurious finishes like Swarovski crystals and gold skull closures.
2. Kenzo K Wool-Mohair Sweater: Collegiate style for the grown-up school girl. This letter sweater is reminiscent of your school days, but its deep emerald color and fuzzy mohair finish are definitely NOW. Pair back to your favorite skinnies and booties for errands, weekend or to grab coffee before the big test.
3. Simone Rocha Miniskirt: Minis are all more fun when no one's measuring your hemline. Break the dress code with this vibrant pink mini skirt. Screaming for more color, but perfectly fine with other neutrals like denim or gray.
4. Proenza Schouler PS1 Small Leather Zip Wallet: Colorful bags make dull schoolwork or a business meeting more fun. A bold purple is all the rage for the next season, matching everything in your closet with its stand-alone style.
5. Balenciaga Ponyskin Leather and Suede Trainers: Not for gym class, these ultra luxe Balenciaga trainers are for the your inner cool kid. Pair with cropped jeans or chinos, a slim-fitting sweater, and a crossbody bag for sporty schoolgirl style.
6. Christopher Kane Leather Trimmed Silk Moire Dress: Maybe not for the Homecoming dance, this silk dress is more on par for cocktails. Tubular leather trims and a deep purple and black print complement black tights and booties for edgy office wear.
7. Pierre Hardy Wedges: Fall gets textural with suede and velvet. Add another layer of visual interest with these Pierre Hardy wedges. Taking colorblocks into the next season, these are seasonally appropriate in black velvet and kelly green suede.
8. Linda Farrow Luxe Aviator Sunglasses: Not summer's oversized shades, these demure aviators are appropriate for fall's waning sunshine. Catch the last rays in these iconic frames. Black lenses with brushed gold frames.
9. Lanvin Draped Techno-Crepe Dress: Get techy. This mod fabric is just good science. Techno-crepe is cut and draped to complement and create curves in this elegant, yet mod creation. Cascades of fabric in brick red allow us to welcome fall and bid a fond farewell to summer.
10. Chalayan Textured Jacquard Trousers: Playing with both texture and color is the name of the game for fall. These Chalayan trousers check both off your list with their rich green color and speckled sheen. Pair back to black for maximum impact.
Most Read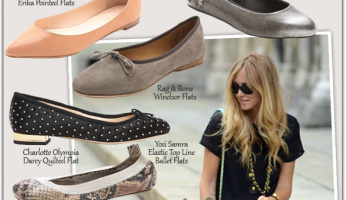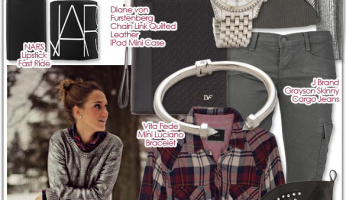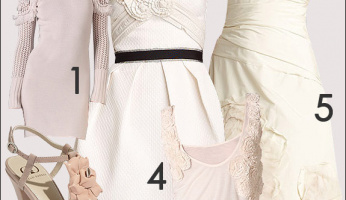 Subscribe to our Newsletter