Pregnancy & Sun Exposure: Everything You Need to Know
Pregnancy is full of confusion. I'm sure you're delighted with the news of your little arrival, but navigating all the dos and don'ts can be a complete headache.
Figuring our sun and pregnancy is just one of these headaches.
If you find yourself pregnant during the glorious summer months or are off for a long-awaited holiday, then you're probably worried about sunbathing when pregnant.
You've already given up so much for your precious baby cooking in your tummy; you don't want to give up your long-awaited holiday too.
So, carry on reading to find out about sun and pregnancy, so you can look after yourself and your unborn baby this summer.
Pregnancy and sun exposure
You're going to love this answer. Yes, it is ok to be exposed to the sun during pregnancy. Exposure to the sun provides our bodies with much-needed vitamin D, which helps strengthen the mother's bones and promote the baby's proper development.
Being exposed to sunlight can potentially lower a person's blood pressure and chances of heart disease. Even better, studies have indicated that sunlight from sunbathing while pregnant might help to reduce any placental risks.
Meaning sunlight can even help avoid dangerous conditions such as pre-eclampsia, premature birth, stillbirth, and growth problems for the baby.
Of course, the UV light we receive from the sun and sunbeds is damaging in high doses. What's more, a pregnant lady's skin is more sensitive during pregnancy, so you have to be extra careful. But with a bit of caution, receiving some UV (sunlight) during pregnancy is beneficial for mum and baby.
Tommy's supported research, titled Sunshine and Healthy Babies, found that the number of hours spent in the sun was connected to a decrease in preterm birth and an increase in birth weight.
Remember to protect yourself with shade and sunblock to get still the sun you need in pregnancy.
How long should a pregnant woman be in the sun?
As with any other medical question, the research can be conflicting. For example, there are strong opinions on how long you should stay in the sun when pregnant. Sunbathing when pregnant can be dangerous if done for too long.
There is the suggestion that moms, especially in the first trimester, should not spend extensive time in the sun or on tanning beds.
Pregnancy brings lots of hormonal changes, leading to increased melanin, causing darker skin pigmentation. Darker skin is even more possible when exposed to the sun.
With these changes come higher risks of chloasma. Although not dangerous, this 'mask of pregnancy' can cause unsightly dark spots on the face and the rest of the body.
To protect you and your precious skin from this 'mask,' remember to use a good, factor 50 sunblock and stay out of the sun in the hottest hours of the day, between 10 am and 3 pm.
Can you expose your pregnant belly to the sun?
A common question that many pregnant women have is 'will exposing my pregnant belly to the sun hurt my baby?'
Rest assured, the sun on your pregnant belly won't hurt your baby. But, at a time when your skin will be more sensitive, you're best covering your belly with a one-piece swimming costume, a sarong, or damp cloth.
It's also important not to raise your body temperature, and therefore the baby's temperature, too high during pregnancy. Covering your pregnant belly may avoid overheating of you and your baby, as well as heat strokes and sunburns.
Doing so lets your belly carry on doing its job; all that amniotic fluid that the baby is swimming around in lets you keep your baby to a consistent temperature. Remember not to stay too long in the sun, so you don't become too hot.
The 4 best sunscreens to protect skin during pregnancy
Even though sunscreen is essential if you plan to spend time in the sun, many worry about its appropriateness during pregnancy.
Although many sunscreens are safe during pregnancy, some studies have suggested that oxybenzone, a common ingredient in chemical sunscreens, is linked to low birth weight.
Even though the research didn't prove any definitive link, there's no harm in erring on the side of caution. So instead, go for non-chemical sunscreen (physical sunscreens) that contain zinc oxide and titanium dioxide.
These sunscreens sit on top of the skin and reflect the sun's rays rather than absorbing them into the skin.
1. Thinksport Safe Sunscreen SPF 50+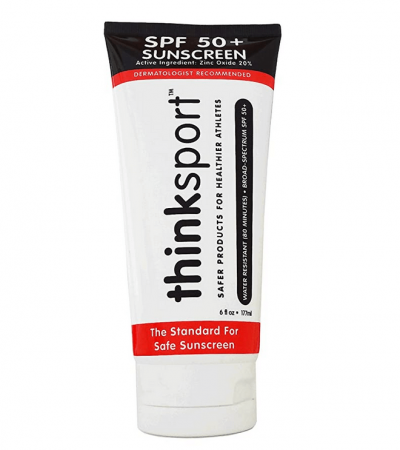 Sporting a 20 percent zinc oxide formula and zero, you'll get maximum protection from this SPF 50 and water-resistant sunscreen.
With up to 80 minutes of security and a grease-free, odor-free formula in a stick applicator, it's our top choice.
2. La Roche-Posay Anthelios Ultra-Light Sunscreen Fluid SPF 50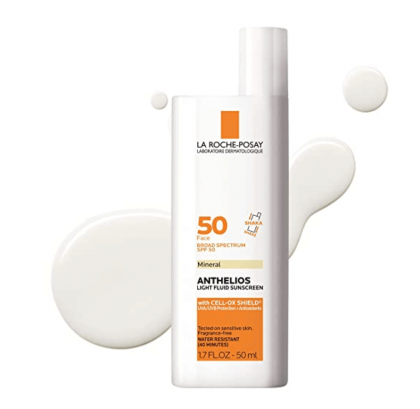 We love this sunscreen as it comes with no potentially dangerous oxybenzone. Instead, you'll get essential zinc oxide, titanium, and antioxidants for broad, skin-friendly coverage in a super-lightweight, fast-absorbing sunscreen.
It's a perfect choice under your everyday makeup.
3. Badger Clear Zinc Sport Sunscreen SPF 35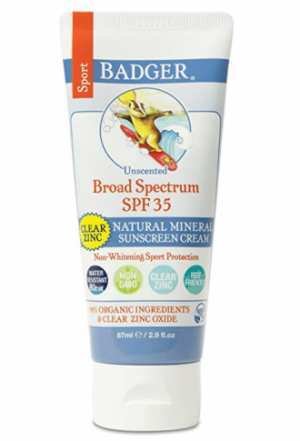 One of the main reasons this zinc-oxide-based sunscreen is so popular is because of its plant-based, 98% organic ingredient base. Also, being hypoallergenic and free from several harmful or at the very least irritating ingredients, this sunscreen had to go on our list.
You can buy this pregnancy-safe sunscreen in a water-resistant sports version, a less sticky but non-waterproof daily version, and several different SPFs.
4. Babo Botanicals Super Shield Sport Stick SPF 50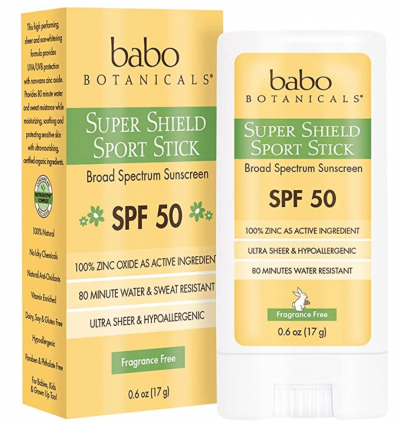 Another favorite from the zinc oxide stick sunscreen family. The Super Shield Sport Stick is full of safe and organic ingredients that will only do good things for you and your baby.
This sunscreen is super convenient to throw in your bag for easy application when you're out, avoiding those sticky fingers.
Most Read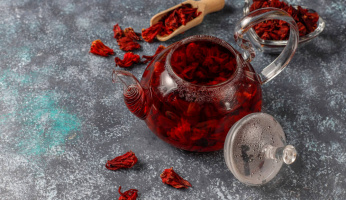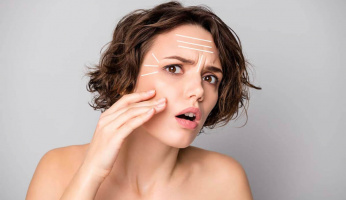 Subscribe to our Newsletter