Sneak Peek: Fall Fashion Preview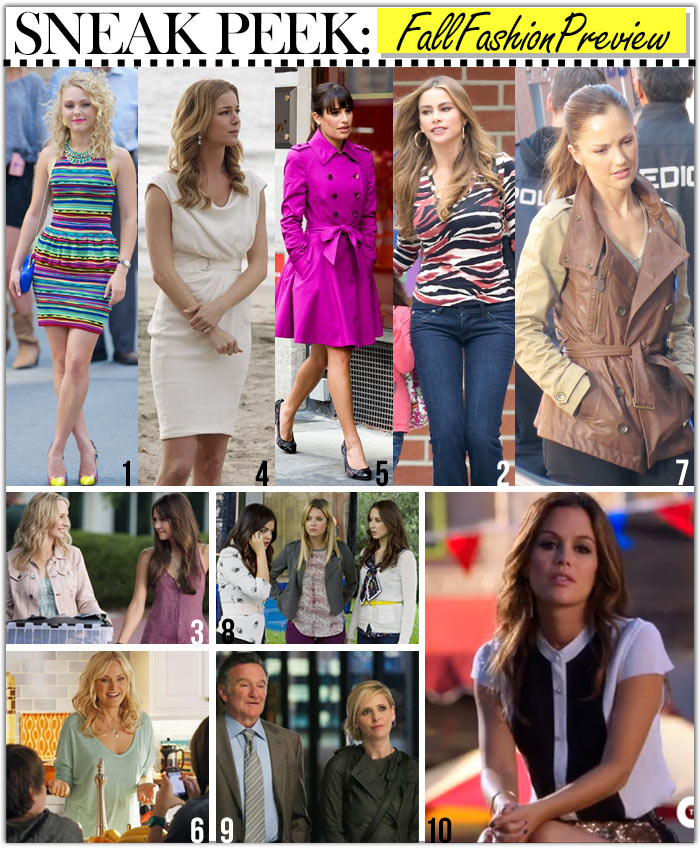 They are almost here! In the wake of football mania, my shows are almost here. I'm talking about the Fall 2013 Premieres of the Carrie Diaries and Modern Family, Glee and Pretty Little Liars. With all of these fabulous premieres on the horizon, I can't help but anticipate 1) a break from all the football madness that has recently taken over my television…2) the delicious resolution to last year's season finale cliff hangers…and 3) the fabulous fall fashion that the premieres usher in. All of this makes me think about you, my readers. So this Friday morning, I'm wondering one thing:
What show are you most excited to see again or for the first time?
Tweet or Facebook me your favorites…and I'll spotlight the winning shows here on the blog!
1. The Carrie Diaries: The delightful prequel to the cult classic, The Carrie Diaries tells the story of Carrie before the Sex and the City years. Along with her youth, this show spotlights some fabulous style with an 80's twist. I adore AnnaSophia Robb as the pre-SATC Carrie!
2. Modern Family: Sofia Vergara has curves that could kill…and her character Gloria knows how to work them. I love Modern Family for a Wednesday night laugh, and so I can check out Gloria's latest wrap dress.
3. Vampire Diaries: The promo photo reads: "Blood lines are torched. Battle lines are drawn." These chilling sentences together with the season teaser on TV guide has me anticipating the drama of Season 5!
4. Revenge: Never looked so good. I can't wait to get back to the Hamptons to see what Emily Thorne and company will wear…and do…next. Check out the show's Fashion Gallery to get a quick fix before the September 29th premiere.
5. Glee: They're calling it Gleatlemania, and USA today has the full listing of Beatles songs that will be sung on the September 26th premiere episode. Check out the "All You Need is Love" details over at USA Today.
6. Trophy Wife: I've always been a fan of Malin Akerman, so I was pleased as punch to see her starring in this new sitcom. It promises laughs and some sweet and sassy style from actress Akerman!
7. Almost Human: From Lost creator JJ Abrams, Almost Human is a police drama set in the future. It promises lots of thrills and Minka Kelly fashion…can't wait to check it out! Check out the show summary here on FOX.
8. Pretty Little Liars: Pretty little everything! We're in the middle of Season 4, but you may have forgotten that this show runs through the summer months. If you're looking for new episodes…and fashion…get your fix now!
9. The Crazy Ones: Premiering September 26th, The Crazy Ones stars funny man Robin Williams and style maven Sarah Michelle Gellar. Check out CBS's rundown, blog, and character bios of this new show…
10. Hart of Dixie: Hart of Dixie stars Rachel Bilson, and last season, I couldn't get enough of her screen style. Check out my past fashion blogs on the show and the starlet: Steal Her Style, Style Star, and Interview with Hart of Dixie Wardrobe Stylist Meredith Markworth-Pollack.
Most Read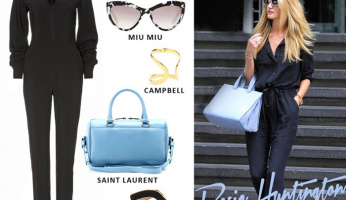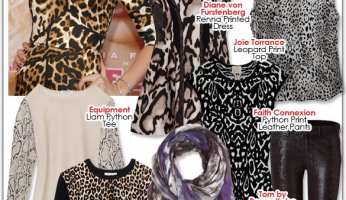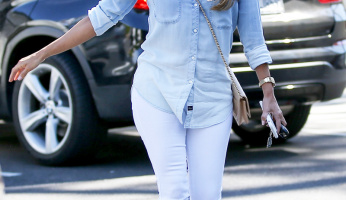 Subscribe to our Newsletter