Scrimp, Spend, Splurge: Classic White Shirt, Loose or Crisp
Just like everybody else out there, I too have those moments in the morning when we stand paralyzed in front of my closet wondering what on earth I am going to wear that day.  The decision becomes even harder when the city feels like the inside of an oven, like it did during last week's heat wave.  When the mercury reaches that high, I'd much rather run around naked than let any sort of fabric touch my skin but since I don't live in the Garden of Eden and clothing is not optional, I try to stick to the KISS (Keep It Simple Stupid) style of dressing.  First, stick to something white since there is no other color better than white in the heat.  Next, stick to lightweight, natural fabrics like cottons and silks that allow skin to breathe.  The best article of clothing that falls into both those categories is the classic white button down shirt, already a staple in our wardrobe.  My fascination with the classic white shirt has reached new heights as of late, not just because of how helpful it is when combating the heat wave (when strapless or spaghetti straps are not allowed at the office)  but also because quite a few celebs have been spotted this summer keeping cool in a classic white shirt.  Olivia Palermo hit the red carpet at the Friends With Benefits premiere in NYC in a super sheer white shirt with double front pockets while Clemence Poesy showed off her chic French style in a slightly oversize flat front white blouse.  Ashley Olsen also partook in the trend when she was seen walking her dog sporting a more structured version of the white shirt.  While Olivia and Clemence's blouses were slightly more billowy, all three ladies wore the white shirt the same way – loose and tucked in with the sleeves casually rolled up.  Talk about simple!
1. Rag & Bone Leafy Boyfriend Shirt: Rag & Bone's Leafy Boyfriend Top is an easy pairing with leather leggings to skirts to basic denim.
2. Helmut Lang  Drape Front Top: This lightweight HELMUT Voltage top gives you a go-with-the-flow look. I love Helmut Lang's ability to transform a classic design with a cool, contemporary twist – this white shirt is finished with an elegantly draped front. The crepe fabric is fluid and lightweight, creating beautiful volume and movement. Adjust the leather trim for the perfect fit.
3. Equipment Slim Signature Blouse: Equipment's washed-silk 'Signature' shirt is a versatile wardrobe essential. Layer this semi-sheer piece under your favorite sweaters, teaming it with bright your skinny jeans in cooler weather.
4. Theory Durlia Top: The classic button-down design is ideal for the office. Work in a more creative setting? Toughen this cotton-blend top with a blazer and leather shorts.
5. Marc by Marc Jacobs Alex Crepe de Chine Blouse: Sophisticated and chic, this Marc by Marc Jacobs silk blouse receives a modern update with a relaxed fit and high/low hemline. Beautifully feminine, the the Alex blouse, can dress up or casual down depending on the occasion.
6. Soft Joie Pearl Blouse: An everyday easy blouse goes with everything! I', going to pair mine with everything from shorts to jeans to slim black pants and a great pair of pumps.
7. Equipment Lynn Crew Neck Blouse: One of Olivia Palermo's picks! Comfort and style are equally important in any season. Wear yours to the office with a textured skirt or give it a weekend twist with ripped jeans.
8. GAP Oxford Boyfriend Shirt: After reading this post you know a crisp white shirt is a wardrobe necessity – this wallet friendly version features a contemporary body-skimming fit.
Most Read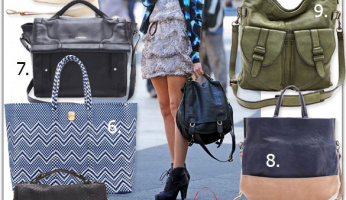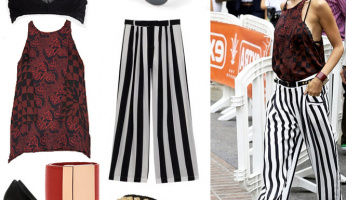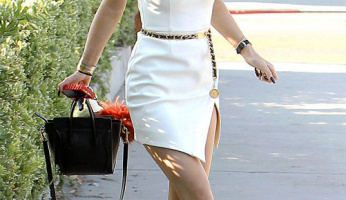 Subscribe to our Newsletter