Reel Style: Gossip Girl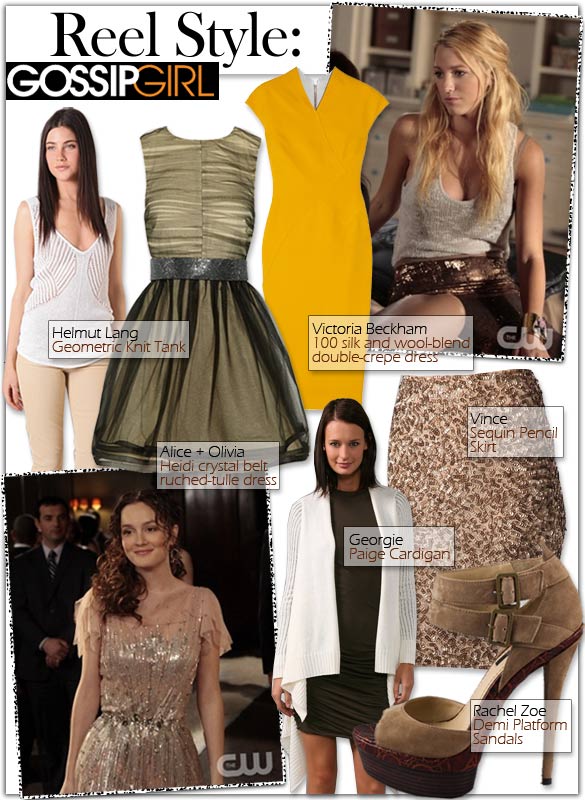 Gossip Girl, which is entering its final, 10-episode season, let's reflect on outfits past.
Blair's style is very classic, preppy, and polished. She always looks as if she stepped out of a department store window; her outfit is flawless, and she never has a hair out of place. Blair's fashion sense is definitely the quintessential upper-east-side stereotype, and she's not ashamed of it! Blair would never step outside with unwashed hair, wear an outfit that didn't match, or buy anything "distressed" or "boho chic."
Serena's sense of style on the show is said to be "inspired by Kate Moss."  That means that she mixes lots of fashion-forward and vintage pieces together for a look that is "boho chic" with a rocker-chick edge. Of course, Serena's style is also inspired by the Upper East Side, so there is always an element of classic chic that gets thrown into the mix.  Serena's clothes may not always look it, but most are very expensive designer pieces, made in luxurious fabrics and costing hundreds of dollars.
1. Georgie Paige Cardigan ($314)
Make most any dress office appropriate with the addition of a cozy, full length wrap. This cardigan sweater has a shawl collar, asymmetrical hem, and open-knit long sleeves. Add a belt to further masquerade a cocktail dress into work-appropriate wear.
2. Rachel Zoe Demi Platform Sandals ($295)
Va-va-voom! Rachel Zoe does the platform sandal justice with these supple suede beauties. Buckled ankle straps toughen up the slender lines of this shoe, while contrast crocodile-embossed leather outsoles add an unexpected hit of animal. Complement the warm tones of autumn with these stilettos.
3. Haute Hippie Sequined Mermaid Skirt ($1295)
Sequins CAN be daytime appropriate. Pair with a chunky knit like Serena did, and add some serious sparkle to your afternoon. Transition to evening with a sexy black blouse. Lined pencil skirt with sequined mesh front and an exposed back zipper.
4. Helmut Lang Geometric Knit Tank ($210)
The perfect tank sweater to pair with a sequin skirt, the perfect layer for under a blazer, or the perfect vest to throw on over a printed blouse…this top goes from season to season with little-to-no effort. Scoop-neck knit linen tank with crocheted panels and an asymmetrical hem.
5. Victoria Beckham 100 Silk And Wool-blend Double Crepe Dress ($2240)
A pop of color in a body-hugging cut. Blake…I mean, Serena…paired her simple, yet sexy dress with a knit and platform sandal for day. Do the same with Victoria Beckham's 100 dress, and then shed the sweater for cocktail hour! A hem-to-neckline exposed zipper adds the wow factor to this number.
6. Alice + Olivia Heidi Crystal Belt Ruched-Tulle Dress ($495)
Blair stole the spotlight in a printed cocktail dress. Its deep v-neckline and tulle overlay added all the more drama to her scene. This Alice + Olivia makes a similar dramatic entrance with its crystal-embellished belt and textural tulle ruching. A full skirt adds a kick of fun!
7. Vince Sequin Pencil Skirt ($345)
Sprayed in eye-catching gold sequins, Vince's fine-knit pencil skirt is a fabulous way to wear one of fall's most sophisticated trends. Style it with a tucked-in nude shirt and slingback pumps for flawless, party-perfect style.
Most Read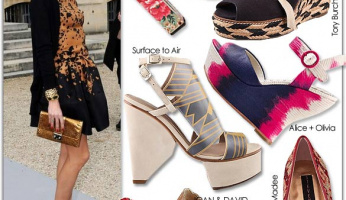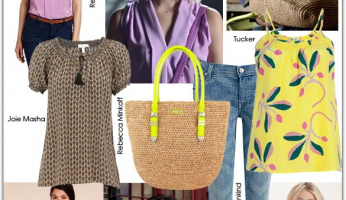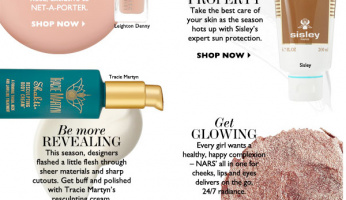 Subscribe to our Newsletter