Real Deal: Color Block Your Way Through Fall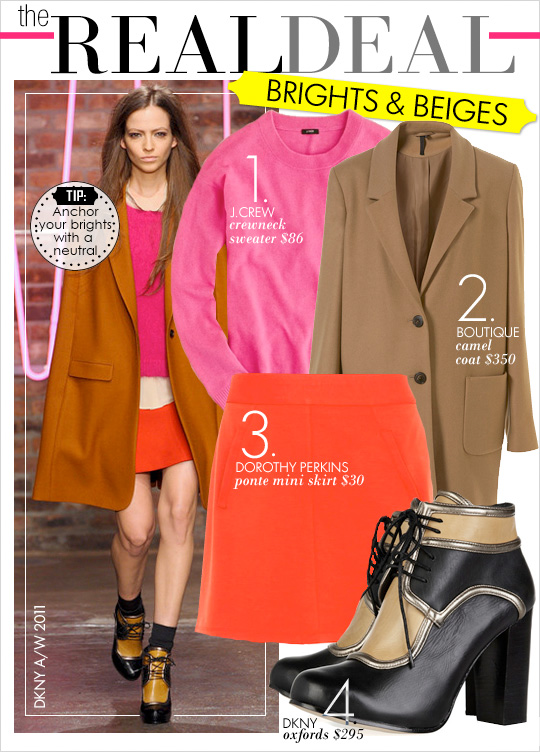 Still believe the antiquated notion that brights should only be worn in the spring and summer months whilst greys and browns are the only wardrobe colors of choice once the leaves start to change?  The times they are a-changin' so get that thought out of your head!  Just because the nights are getting darker a little earlier and your toes now suffer from goose bumps when exposed to the crisp fall air (i.e. sandal season is officially over!), doesn't mean you need to store the mass of brightly colored garments you purchased this summer.  Vibrant shades should be carried through to your autumn wardrobe – and worn regardless of the season.  The key to pulling off the look? Anchor your brights with a neutral like camel or grey and keep summer's love of color blocking alive!
1. Charlotte Olympia Astaire Mesh Platform Oxford Bootie: Masculine accents are key for Fall '13. This Mesh Platform Oxford pair feels so right for now. Style yours with a pencil skirt or tailored pants.
2. Rag & Bone Bomber Skirt: Against fall's muted hues, rag & bone's orange skirt feels especially fresh and bright. Tonal silk-blend trims and snap-fastening flap pockets give this weighty wool-blend style a contemporary finish. Wear it like the runway with a colorful coat or keep it simple with a graphic top.
3. 3.1 Phillip Lim Split Sides Pea Coat: Layered-effect paneling lends just a hint of modern edge to this timeless wool peacoat, making it a city-chic wardrobe staple.
4. J. Crew Factory cotton Charley sweater: Pink is the season's hottest hue. I can't resist the bright fuchsia shade of J. Crew's luxuriously soft sweater. Balance the loose fit with skinny pants.
5.  Moschino Cheap and Chic Ribbed wool mini skirt: "Take from punk culture the strongest, hardest elements and make them light. The fun is in the contrast," said Moschino Cheap and Chic designer Francesca Rubino of the fall collection. This bright ribbed wool skirt is embellished with an edgy safety pin – mirror the runway styling with a playful graphic top.
6. Givenchy Pink Leather Obsedia Shoulder Bag: When a girl spends her days scouring the interwebs for chic pieces, it takes something truly special to make her heart skip a beat. It's the kind of bag that requires you to take a moment. That signature Obsedia hardware — designed by Riccardo Tisci — the elegant styling, an ultra-long shoulder strap, an evening concept that ignores all things sparkly and clichéd in favor of a little edge and a lot of daytime possibilities. In a word, the Givenchy pink Obsedia handbag is everything.
7. Valentino Fuchsia Leather Rockstud Flats: Power up your wardrobe with Valentino's iconic 'Rockstud' pumps. Crafted from color-clash fuchsia patent and blush leather, and hand-embellished with the label's signature pale-gold pyramid studs, this elegant pair is a fashion-pack favorite. Wear yours with cropped pants to make a statement come cocktail hour.
Most Read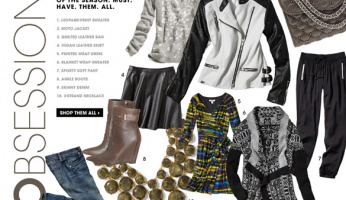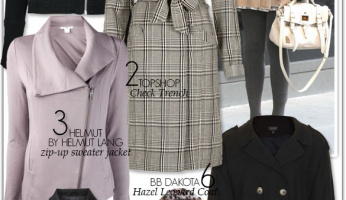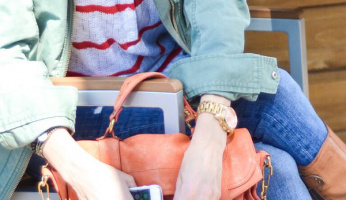 Subscribe to our Newsletter