Model Style: Jessica Hart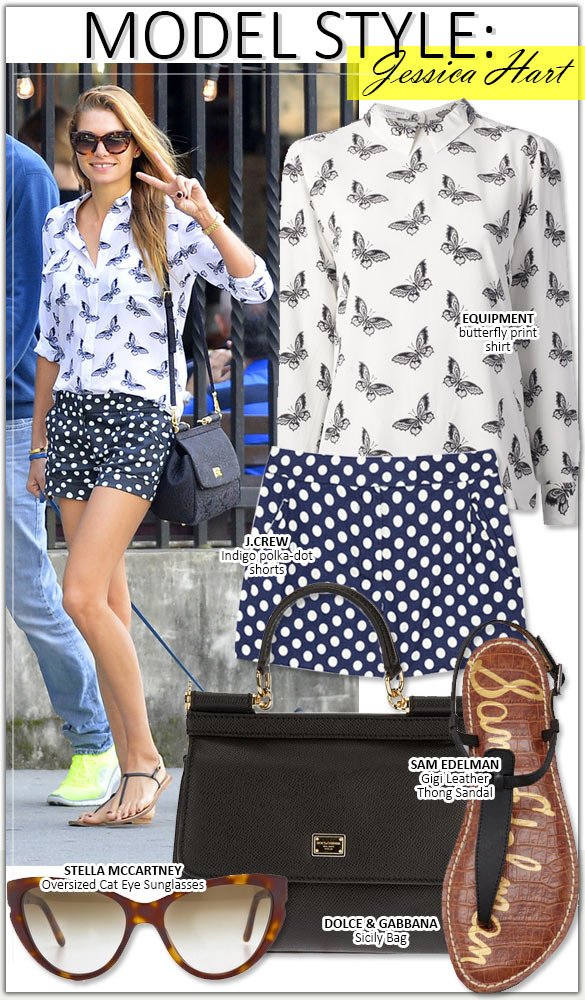 You may know her from her trademark gap-toothed smile, her status as a Victoria's Secret model, or maybe even for her Down Under roots. But Jessica Hart isn't just known for her runway prowess or that famous smile, she's also known for her keen fashion sense. Case in point: this out-and-about look. Strolling the streets with her rumored finance (that's a whole other story…and arm candy we can't replicate), Hart was trend-setting, yet extremely accessible with her simple t-strap sandals and au nautrale hair. Her outfit is a study in a mixed print done right: two complementary prints in a similar color scheme (in this case, do-able black and white). I love how prints make a simple shorts + button-up look extremely forward and mod. Want model style this season? Get it with mixed prints!
1. Equipment Equipment Butterfly Print Shirt: Heart a-flutter. Somehow this girly print is all grown-up, and I believe the key is in the black on white color, not to mention the boho quality of this particular butterfly print. Which brings me to my next point: when approaching the mixed print trend for the first time, try mixing simple color schemes like a black and white butterfly with a black and white polka dot. Keeping strictly it in the same color scheme makes the whole outfit work.
2. J.Crew Indigo Polka-Dot Shorts: Wear now, wear later. The printed short reigned supreme this summer. While I kept the rest of my outfit simple last season, this fall I'm escalating this style by pairing it with mixed prints. When it gets even chillier, I'll throw on a blazer and booties…for weekend a cozy knit.
3. Sam Edelman Gigi Leather Thong Sandal: A forever style. I wore the soles right off my black t-strap sandals this summer, quite literally. I'm on the hunt for a new pair. After seeing Jessica Hart in hers, I shifted this want into my need category. A style like this is the definition of a staple piece.
4. Stella McCartney Oversized Cat Eye Sunglasses: Oh-so-MODel. Be daring with your eye wear. A simple outfit can go from ho-hum to wow-factor with a pair of fashion-forward shades. These oversized cat eye sunglasses get the WOW from a vintage-inspired cat eye frame and eye-catching tortoise shell coloration.
5. Dolce & Gabbana Sicily Bag: A name unaccessible for some, but keep the spirit in mind. Top handle bags have the IT factor this fall. One in basic black with gold hardware guarantees instant polish to a work or weekend look.
Most Read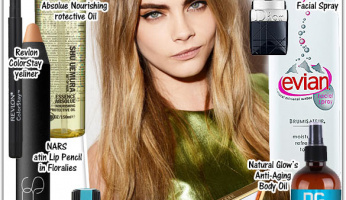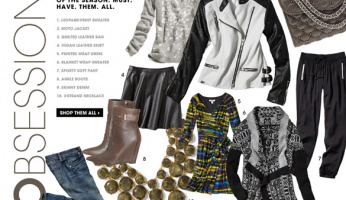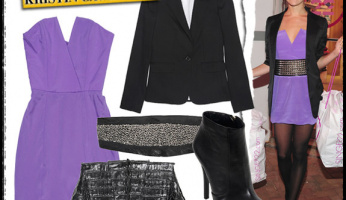 Subscribe to our Newsletter