JJ Winters Suede Fringe Bag, as seen on Vanessa Hudgens!
Vanessa Hudgens has been spotted everywhere with a large, gray be-fringed bag.
We tracked it down and found out that it's a JJ Winters, their Suede Fringe Bag.
It's also been seen with Ashley Tisdale. These High School Musical girls must share a love of over-sized, boho-inspired bags!
Hudgen's carries the gray, Tisdale carries the plum, and you can carry it in gray, plum, tan, or black.

Most Read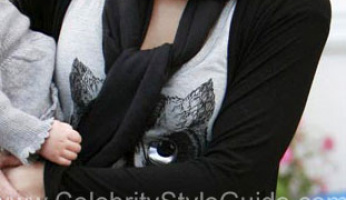 Subscribe to our Newsletter