Jessica Alba's Spring Wardrobe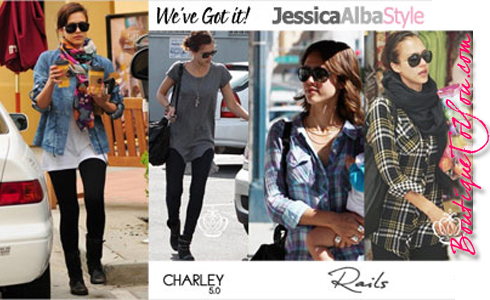 Jessica Alba hasn't disappointed us this season.  Her spring wardrobe has been filled with bright, playful Tolani scarves, hipster plaid, slim leggings, and one cute denim coat.
We tracked down some of her favorites so that you can add them to your spring wardrobe, too.
Shown here is Alba in her Tolani Floral Scarf in Purple, Charley 5.0 Cropped Skinny Mini Leggings, Charley 5.0 Leaving on a Jet Plane Parka, and Rails Kendra Guaze Shirt in Aqua/Magenta Plaid and Yellow/Black Plaid.
Pair these spring staples with your current wardrobe to capture Jessica's celebrity style!
Most Read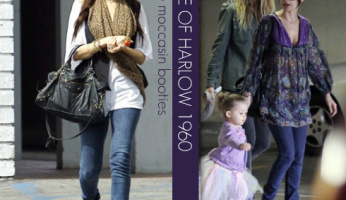 Subscribe to our Newsletter