Introducing Debi Nova! – Celebrity Style Guide EXCLUSIVE!
Celebrity Style Guide is proud to introduce to you Debi Nova! A must see/hear up-and-coming performer, and she has STYLE!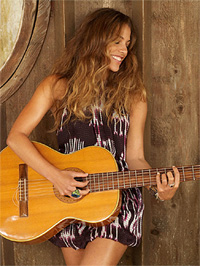 This twenty-four-year-old is a stunning, high-spirited brunette with a powerhouse voice and hip-shaking dance moves to match.
Already a massive star in her native Costa Rica—plus six Grammy nominated projects, a No. 1 dance single, and performances as a featured vocalist on tours with Ricky Martin and Sergio Mendes under her belt—singer, songwriter, and multi-instrumentalist Debi Nova is ready to make her mark on the rest of the world with the upcoming Decca/Surco release of her hybrid, Spanish/English debut album Luna Nueva.
"The idea of singing in both English and Spanish on the album wasn't planned," Nova says. "As I was writing the songs, I found myself naturally blending the two because it's something I do every day. As a Latina who lives between U.S. and Costa Rica, I speak Spanglish with my friends and family. My music reflects my being part of a generation of young Latinos who use both naturally. The world is becoming smaller and I'm proud to represent that."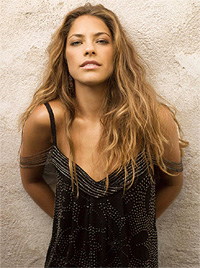 Luna Nueva will appeal to anyone who appreciates vibrant, passionately performed pop. Alternating between emotionally resonant ballads and upbeat, danceable tunes, the album kicks off with "Need 2 Be Loved," a stomping Brazilian samba (complete with Nova's reggaeton rap) that she describes as "a pep talk to myself to let go of fear and celebrate the moment."
From there, the acoustic guitar-driven love song "We Were Young," segues into the soulful, flamenco-flavored "Corazón Abierto" and the playful, soca/hip-hop-inspired first single "Drummer Boy." Other highlights include the sprawling R&B number "Something to Believe In" (a song about one's relationship with faith and featuring vocals by Citizen Cope) and the evocative, electro-tinged "Ashes & Pearls," which the environmentally minded Nova says is about greed. "It's about how we're not conscious of what we're doing to this planet because of our desire to make more money and be powerful—so in the end we're swimming in ashes and pearls."
Check out "Drummer Boy" here

Puerto Rican superstar Ricky Martin invited Nova to duet with him on two tracks on his 2005 album Life—"Que Más Dá" and "Drop It On Me"—and to also appear in the videos. At Martin's invitation, Nova later joined him on a tour of Latin America as a featured vocalist, and made several high-profile TV appearances with him, including a sizzling duet at the Radio Music Awards in Las Vegas.
After seven years of non-stop writing and recording, Nova is thrilled to finally be putting out her own solo album. Luna Nueva is a labor of love long in the making. "I'm just ready to give birth to these songs," she says. "I feel like I've been holding onto them and I need to release them and share them with the world."
Look for Luna Nueva, coming from Universal's Decca Label Group/Surco Records in Spring 2010.
And here she is on her Fashion Must-Haves!….

Most Read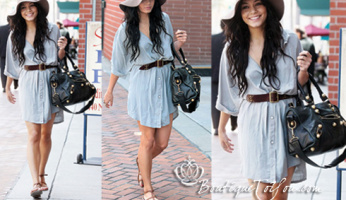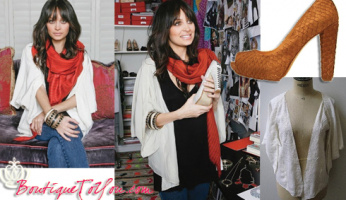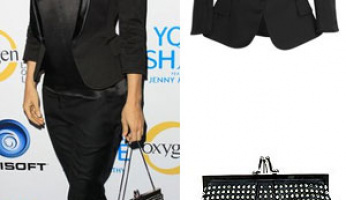 Subscribe to our Newsletter