The Best Valentine's Day TV Love Stories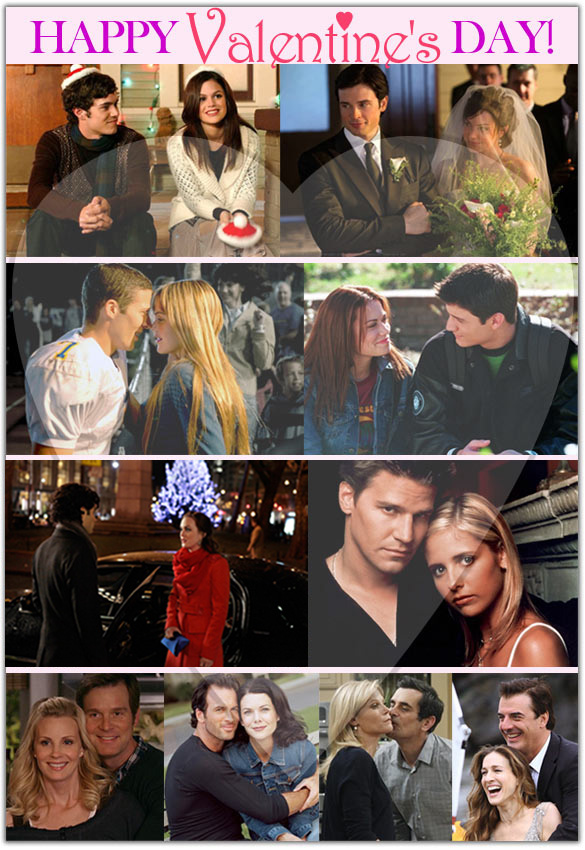 Happy Valentine's Day! I hope you caught some of this week's Valentines episodes on TV. If your schedule hasn't allowed it or if this week's episodes left you longing for more, I've rounded up my top TV love stories of the past decade. From the epic relationship of Matt and Julie to NYC's BIG love of Carrie and Mr. Big, I've followed these love stories from pilot to series finale. Set the tone of your V-Day by watching Seth and Summer's flash forward wedding or the sincere, 'modern' love of the Dunphy family.
1. Seth and Summer, The O.C.: From rude rich girl to woman in love. I watched Summer grow up on the O.C. and with her growth, every twist and turn of her relationship with Seth. The power of love to make us grow and change…that's what I admired about their young love.

2.Lois and Clark, Smallville: Epic love. There's no denying that Lois and Clark are one of the screen's favorite couples. From small-town friends to big city lovers, Lois and Clark's relationship blossomed from friendship into love. Their love always had me daydreaming…what would it be like to fall for a superhero???

3.Matt and Julie, Friday Night Lights: Who hasn't dreamed of dating the high school quarterback? Even if Julie never wanted to date a football player, she, too, succumbed to the classic quarterback plus high school sweetie relationship. Their young love had its ups and downs but ultimately had a happily ever after.
4. Adam and Kristina, Parenthood: Soccer mom and bread-winning dad, Kristina and Adam are making it despite the odds. I love following the down-to-earth beauty of their marriage as they balance the real-to-life demands of raising a family in suburban America.
5. Luke and Lorelai, Gilmore Girls: Luke and Lorelai is small town love at its best. Their rocky, yet real relationship proves that sometimes love is right around the corner…maybe yours is, too!
6. Carrie and Mr. Big, Sex and the City: Was there ever such love as Carrie and Mr. Big? Was there ever the drama? Through every spicy detail, every sultry scene, we were on the edge of our seats until the unforgettable reunion in Paris. NYC will always equal BIG love for me.
7. Buffy and Angel, Buffy the Vampire Slayer: Doomed love. From the beginning, the delicate relationship between vampire and vampire slayer provided a picture of doomed love. This heartwrenching kind of love is bittersweet, a reminder that some loves are not meant to be.
8. Nathan and Haley, One Tree Hill: Falling in love with your half brother's best friend might provide some sticky family problems, but in the end, this couple makes it work. The truth that opposites attract is proved with this relationship…and the truth that opposites make us grow. I loved watching this couple make it work, season after season.
9. How I Met Your Mother: The night before V-day is dubbed Desperation Day by Barney who believes single ladies are lonely and therefore easy to hook up with before the holiday. But when he ends up falling for one of Robin's friends, he finds himself on his first ever Valentine's Day date. Plus, Ted gets excited/serious about yet another relationship and we're introduced to Marshpillow.
10. Gossip Girl: May as well rename Gossip Girl cupid! No wait, that doesn't sound quite right: "Another picture perfect Valentine's Day on the Upper East Side. And how am I going to celebrate? By exposing a giant secret today that's sure to break more than a few hearts." Not the most reassuring words to open an episode. Also, Georgina's in town so you know to expect more heartache than happiness. It's all very convoluted and confusing, but basically, everyone wants to be with someone they can't be with, and any and all indiscretions are caught on camera. In other words, it's really just another night on the Upper East Side.
❤❤❤
Most Read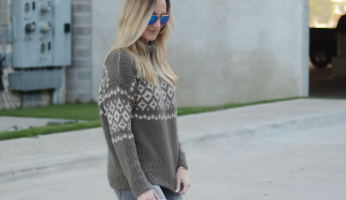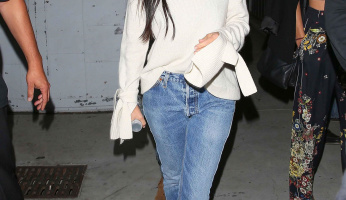 Subscribe to our Newsletter