Fall 2015's Most Wearable Fashion Trend: Edgy Neon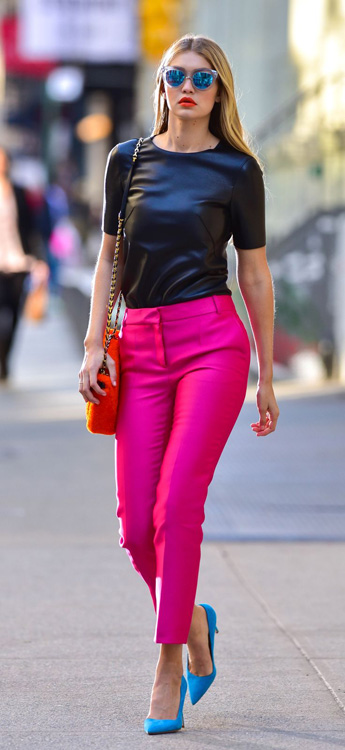 The electric shades that hit their peak in the '80s are returning in a much more sophisticated way, now paired with neutral colors such as gray, navy, or camel. Bold color is all the rage, take it from Gigi Hadid, especially retro neon. Born in the 80′s, neons like hot pink, electric orange, lime green, fluro yellow and bright turquoise have made a comeback on the runways and on the streets. These bold colors can be intimidating, however. Wearing neon will bring a lot of attention your way so if you're shy start incorporating these colors slowly. How do you wear them, pair them and rock neon the right way? Here are my neon how-to's:
Temper with neutrals. Temper a bold neon color by pairing it with neutrals. Some of our favorite neutral and neon pairings are black/neon pink, navy/neon orange, gray/neon blue, nude/neon yellow. But any of these neutrals (black, gray, nude, and navy) look great with your favorite neons. Take the guesswork out of separates with a simple neon + neutral formula.

Wear as an accessory. You don't have to go all out with neon, because a little goes a long way. Add a bold orange belt to a little black dress, a neon flat to a boyfriend jean and blazer, or a hot pink watch to a tank and cutoffs. If you really love a particular neon, pick up that color in a bag that you can tote everywhere. A neon accessory is still a powerful nod to the neon trend:

Most Read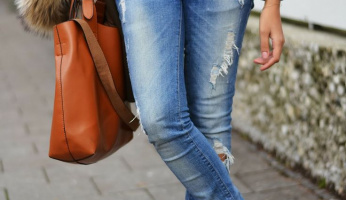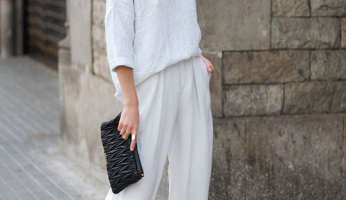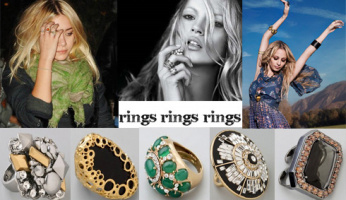 Subscribe to our Newsletter