Designer Spotlight: House of Harlow 1960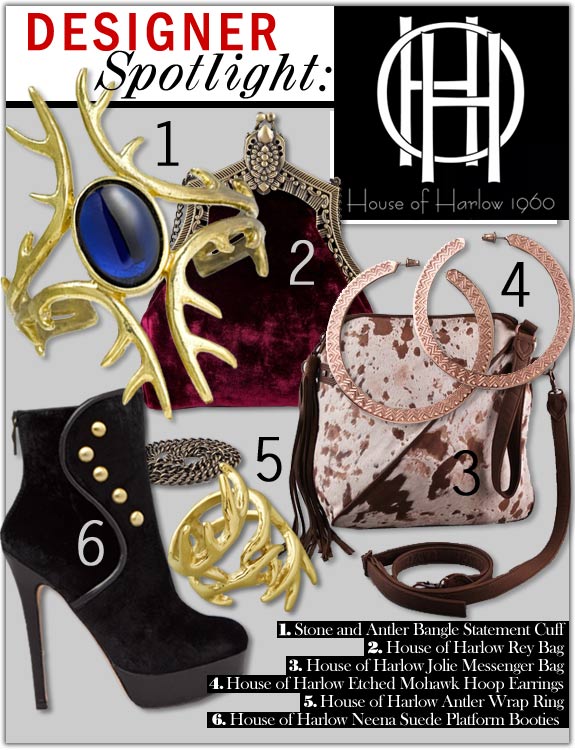 Nicole Richie manages to capture three of the year's biggest trends in her House of Harlow Fall Collection. The first trend is natural elements, and Richie uses antlers artfully to create a simple, yet powerful line of necklaces, rings, bracelets and earrings. The second trend is a favorite continued from summer: Native Americana. Visually interesting and rooted in tradition, these pieces use native designs and geometric shapes to make their statement. Finally, Nicole does what she does best…bohemian. For fall, she spins her signature look in a very grown-up way. It's boho meets basic black.
1. House of Harlow 1960 Stone and Antler Statement Cuff ($225)
Day or night, red carpet or sidewalk cafe, this nature-inspired cuff is as versatile as it is beautiful. 14K gold-plated antlers are crafted around a blue cabochon stone to create a natural statement.
2. House of Harlow 1960 Antler Pendant Necklace ($115)
Intertwining the beauty of nature and simplicity of good style, Richie twists a cluster of gold-plated antlers into a gorgeous pendant. Go organic everyday with this works-with-everything necklace.
3. House of Harlow 1960 Etched Mohawk Hoop Earrings ($70)
The etchings may be delicate, but the style value is bold. These over-sized hoop earrings carry the Native Americana trend from summer into fall and winter. 14K gold-plated.
4. House of Harlow 1960 Armor Claw Ring ($115)
Hinged for ease of wear, this anything-but-simple ring packs a knuckle punch. Intricate geometric shapes and a finger-covering size (2 inches in length) channels serious Native American spirit.
5. House of Harlow 1960 Avery Bag ($578)
Boho gets all grown-up with this bag. A black backdrop is naturally classic, and its chic structured shape adds to its more serious mood, but boho details like triangle studs and ponyhair panels keep this tote young and fresh.
6. House of Harlow 1960 Neena Suede Platform Bootie ($295)
Subtle, yet sexy…sophisticated, yet sassy, Richie strikes the perfect balance with these supple suede booties. Striking under flares, stunning with skinnies or a skirt, these booties beg to be shown off. Brass studding with a platform, stiletto heel, and back zipper.
Most Read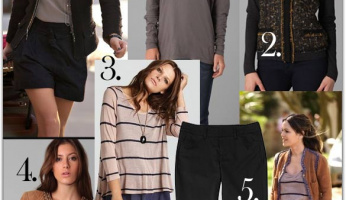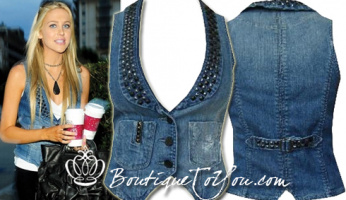 Subscribe to our Newsletter