Designer Spotlight: 3.1 Phillip Lim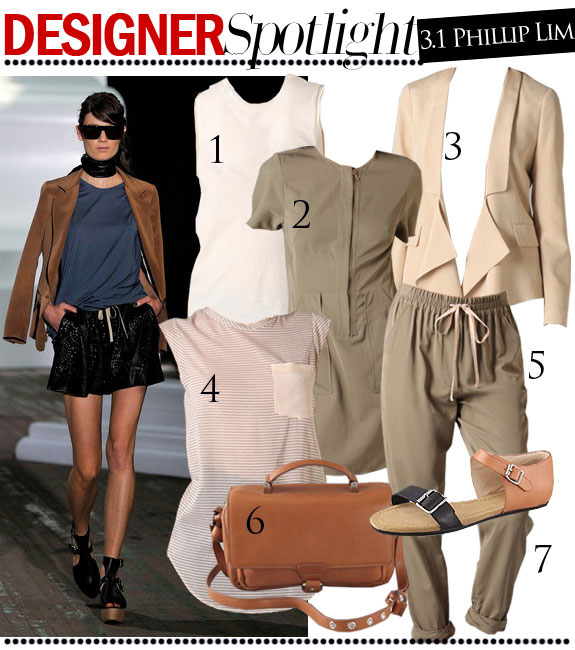 Phillip Lim describes his line this way, "3.1 is about clothes that refine instead of define. A refinement that's a bit classic in attitude, but imparts a sense of individual style, without looking or feeling forced. Confident, unidentifiable, chic and most of all effortless." We couldn't describe Lim's work better. His shapes are sleek, yet feminine…runway beautiful, yet street ready…cool, yet never cold. Adding any of Lim's pieces to your wardrobe will impart the kind of understated elegance that comes from clothes that let the wearer do the talking. His line is defined by straightforward cuts and feminine details like rhinestones, delicate draping, and open back details. Here are a few of our favorites this season, coming to you in shades of blushing nude and mint-flavored army green:
SHOP THE STORY:
1. Sleeveless Tee with Rhinestone Keyhole ($250)
The picture doesn't do this shell tee justice. Turn it around to expose a long slim keyhole that extends from waist to neckline. The best part? The keyhole not only reveals a glimpse of your back (talk about understated sex appeal), but a delicate rhinestone-embellished mesh insert. A must-see.
2. 3.1 Phillip Lim Short Sleeve Shirtdress with Open Back ($425)
I fell in love with the Sleeveless Tee's rhinestone keyhole, so it led me to this classic shirtdress. Available in a delicious mint-flavored army green, this dress also features an open back via small triangular cutouts. Our take-away? Show off that back this season!
3. 3.1 Phillip Lim Draped Overlap Blazer ($695)
When it comes to office-wear, this blazer far outshines the competition. With its beautiful blushing color and feminine, flowing front, you have to be reminded that blazers began as menswear.
4. 3.1 Phillip Lim Striped Pocket Top ($275)
Just one more keyhole…I promise! This slit is nestled on the back of a sleek sleeveless blouse. Subtly sheer, these stripes make their way across a creamy blush background. Pair with a pencil skirt or tuck into flares, this top will go anywhere.
5. 3.1 Phillip Lim Drawstring Trousers with Twist Cuffs ($350)
These minty green trousers beg to be paired with either of the blushing blouses above, in fact, I think they were made for each other. Understated, yet completely cool, these twisty cuffs and drawstring-made pleats will take you all the way into summer.
6. 3.1 Phillip Lim Minnie Envelope Purse ($495)
This shoulder bag is completely on trend. I picked it for its warm caramel color, which really pops against warm neutrals. Its slim, business-minded shape is an instant classic that will stay by you for seasons to come.
7.  3.1 Phillip Lim Sidibe Sandals ($375)
These straight-forward two-tone leather sandals are meant for summer with their one shade in front, another in back, creating a sporty, effortless double-buckle flat of rich leather. Deceptively simple, these ultra-chic flats are defined by their smooth leather shape and they will add new dimension to your look.   Try them with sports inspired pants and clean lines. In keeping with the color scheme, their nude color will bring the naturals trend to any outfit you choose.
Most Read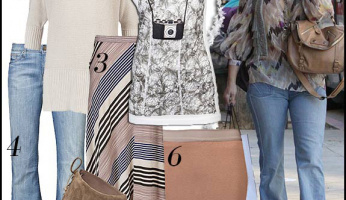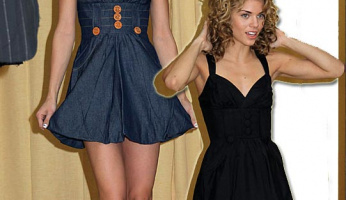 Subscribe to our Newsletter