Chanel Hand Cream: Is It Worth It and Best Affordable Dupes!
All you need to know about Chanel hand cream right now is a super-luxurious hand cream in a chic and funky package.
But, it can be confusing to know what you're buying as there are a few nicknames and versions of this hand lotion. You'll find the main, original version advertised as La Crème Main hand cream or Chanel's hand crème egg.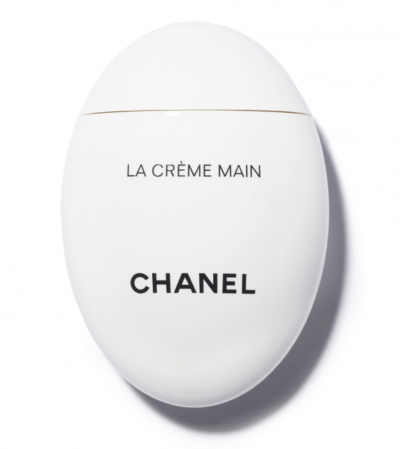 You can also find this cute little egg-shaped hand cream in the soft, powdery scented version, called On Hand Cream in the No.5 L'Eau. Lastly, Chanel recently introduced its latest formula called La Crème Main Texture Riche.
Ok, so this little egg-shaped hand cream is pretty expensive, so you'll want to know is it worth it.
Continue reading for the only Chanel hand cream review you'll need.
How do you open Chanel la creme main?
I like the Chanel hand cream because it is easy to open and use. The Chanel crème main egg comes in a 50ml, travel-friendly tube with a click shut cap. Pop the cap off and squeeze the bottle.
A handy, little plug/seal at the top lets the Chanel hand cream out without risking any dirt getting into the rest of the product.
What does Chanel hand cream smell like?
Going off the La Crème Main scent that launched last year, the smell is no doubt gorgeous. But it can be a little hit or miss for some people.
I like the clean and sweet floral scent with aquatic notes that reminds me of that just washed hands feeling.
Is Chanel hand cream vegan?
As mentioned above, unfortunately, because Chanel tests its products on animals, all the products sold or produced by Chanel can't be considered vegan.
Does Chanel still test on animals?
If you're looking for a cruelty-free, luxurious hand cream, you probably won't like this answer. Chanel does engage in animal testing and therefore cannot be considered cruelty free.
Is the cream worth the price?
You can't deny the downside to Chanel hand cream is its premium price. Meaning you'll want to know if the premium price results in a premium product.
Let's look at what we do like about the Chanel Creme Main.
What we do like;
1. Luckily, a little goes a long way with the Chanel hand crème. You only need a dab or two of this hand cream for excellent results.
2. Applying this hand cream feels like an intense skincare treatment that leaves the skin, nails, and cuticles well hydrated for the day. Chanel promises eight hours of relief.
Although I can't promise eight hours for sure, I'll be surprised if you feel the need to reapply throughout the day.
3. Its lightweight formula is easily absorbed by your skin, meaning you can get on with any errands without feeling greasy and slippery.
It also leaves your hands with a velvety touch that lasts the entire day, unlike the sticky, emollient type residue that comes with cheaper hand creams.
4. The clean linen smell is so refreshing.
5. Hands will feel instantly softer, smoother, and appear less dry.
6. The light and smooth application of the Chanel Creme Main makes it perfect for summer use or hot and humid weather conditions.
7. Its small, 50ml travel size package makes it easy to carry with you, either in your handbag or your luggage.
What We Don't Like;
1. Chanel promises a hand cream equal to the anti-aging and firming products you put on the rest of your face, ensuring younger-looking hands without age spots. Although this Chanel hand cream is effective for all the reasons already listed, I'm not sure it can make such claims.
It could bring longer-lasting results. Even though this is a pretty incredible hand cream, it's also costly. If you can afford it, I'd say the price is worth it. But you'll have to decide if you're happy to pay the premium price.
2. In the winter, dry season weather, you might need something a little more decadent.
Chanel has you covered with the Textile Riche version. This Chanel hand cream leaves your hands softer due to its thick yet non-greasy feel.
The 4 Best Chanel Hand Cream Dupes
Any beauty addict will be all over the new, most popular products. But, not everyone can afford the most expensive new releases. Heck, not everyone wants to pay top prices, even when they can.
Check out these Chanel hand cream dupes if you're after a quality hand cream but don't want to pay the premium price.
1. Glossier Hand Cream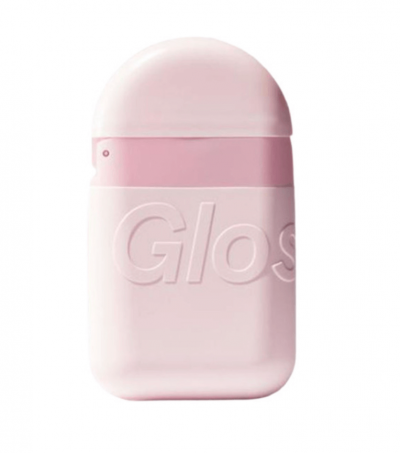 Glossier hand cream is a popular choice for many at a third of the price. Boasting a creamy yet lightweight texture and an extremely faint floral scent, this hand cream is similar to Chanel hand cream.
Although not as chic as the Chanel creme main, the packaging is pretty cute and convenient.
2. Aesop Rind Concentrate Body Balm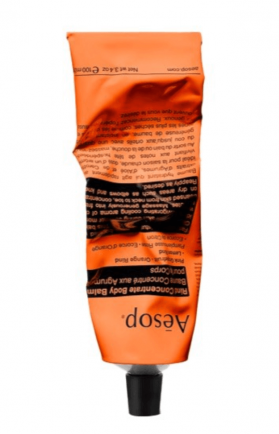 Although not technically a hand cream, this Aesop body balm is pretty popular for anyone after a solid-smelling hand cream that's rich and creamy.
A strong lemon rind scent makes you feel like you're on holiday, while the texture keeps your hands smooth even in winter.
But, remember that it might not absorb as quickly as the Chanel hand cream due to its super creamy texture.
3. L'Occitane's Shea Butter Hand Cream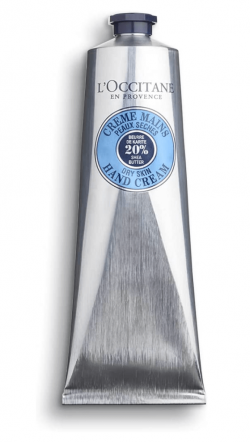 Perfectly sized for handbags and providing a super luxurious texture, this Shea butter hand cream is perfect for anyone on a budget.
This fact is especially true if you suffer from skin dryness and cuticles in the winter.
4. Kiehl's Ultimate Strength Hand Salve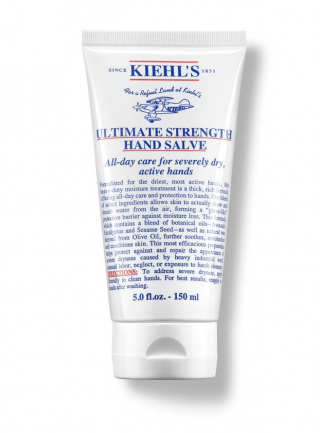 It might not look fancy, but Kiehl's Ultimate Strength hand salve is an efficient and cheaper option for extremely dry hands.
Providing a heavy-duty moisturizing hand salve with a thick and rich formula means this as efficient daily care for dry and active hands.
Although the scent isn't as luxurious as the Chanel hand cream, the formula of Sesame seed oil, Eucalyptus oil, and Avocado oil creates a 'glove-like' protective barrier that feels and smells great.
The Takeaway
Yes, the Chanel hand cream comes at a premium price. But, its lightweight yet creamy texture creates a moisturizing, all-day wear hand cream that comes in a pretty handy package.
I'm sure many people will find the premium price worth it for a premium product, but the choice is ultimately yours.
Most Read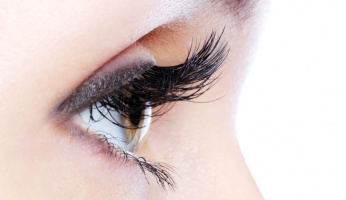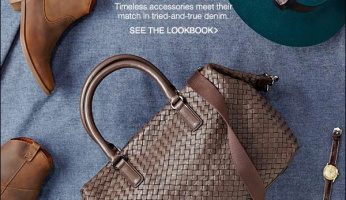 Subscribe to our Newsletter