Celebrity Style Label To Love: Opening Ceremony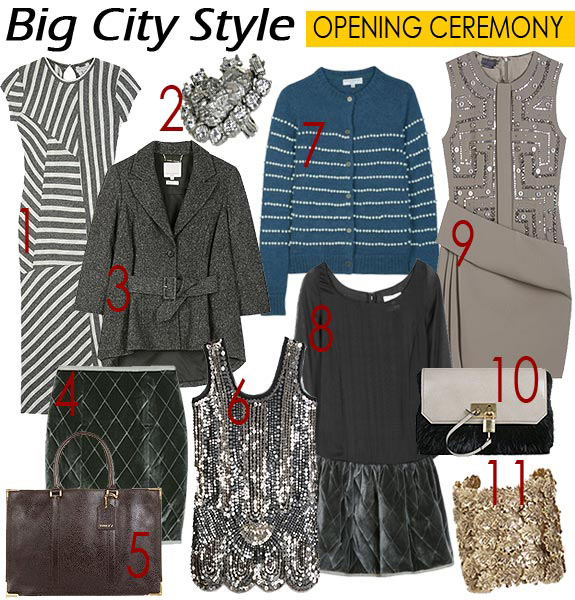 This week at Celebrity Style Guide offers you one of the most exciting new pieces on the market from Opening Ceremony!
I love it's signature New York downtown look! At the same time big bling is celebrating a serious comeback so I paired some accessories to complete your look.
1. Go for a real wow-effect with this eye-catching Opening Ceremony Pieced Stripe Long Dress.  Slip into this snug network of stripes for a bold entrance for day.
2. Go for full on glamour with this crystal encrusted ring by Yves Saint Laurent. You will surly make a statement with YSL's luxe ring.
3. Go for the English country look in this perfectly tailored belted jacket which is a great silhouette for the new season. Sophisticated and still at ease.
4. Who else but Opening Ceremony could make a velvet skirt look this hip? Velvet is in and quilted is even better, trust Opening Ceremony to urbanize the trend with their quilted velvet skirt.
5. Impeccable style by Fendi. The perfect bag, the Classico No. 4 Leather Tote.
6. This top by Anna Sui is definitely party-ready! Make an entrance which is sure to turn heads with this Anna Sui sequin-embellished top.
7. Wear this Opening Ceremony embellished cardigan with everything from jeans to dresses. With cardigans playing a major role this season, I suggest you try this one with the extra touch of cool.
8. A cool dress for the mavens of downtown. This playful dress by Opening Ceremony quilted drop waist dress is equally cute and edgy.
9. Make everyone's head turn – it's so easy with this dress. This Halston tuck drape dress which instantly creates a feminine and sophisticated silhouette.
10. The fur trend has reached the accessories department making this Marc Jacobs Beaver Fur Mouse Clutch is a real stunner and comes in one of the biggest trends for fall – luxurious fur.
11. This lovely cuff by Aurélie Bidermann Automne Oak Leaf Cuff is an easy upgrade for any outfit. This cuff falls right in the coming season's slip-on style.
Most Read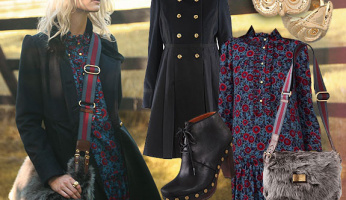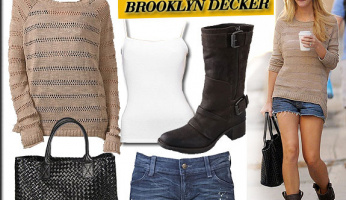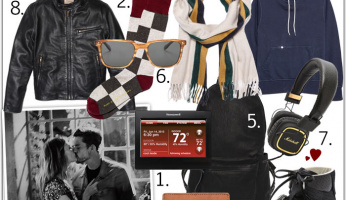 Subscribe to our Newsletter