Buy Jessica Biel's Star Style at BoutiqueToYou.com!
It's been all about the skinny jean lately. No knock against skinnies, but we're glad to have a change of pace.
Biel takes a break from her skinnies to bring back the boyfriend jean.
She wears the Ex-Boyfriend Crop Jeans by AG Jeans, distressed to perfection and relaxed through the waist and hip for a true boyfriend fit.
You don't have to go through the mess of a break-up to get these.
Just hit up AG Jeans for this fabulous jean!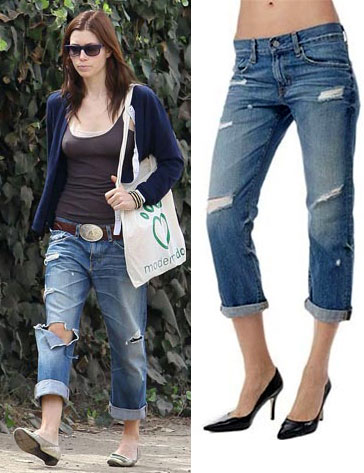 Subscribe to our Newsletter