Best Gift Ideas for Women 2023: Thoughtful Gifts
Those who truly enjoy style and staying on top of the latest trends seem to know what's cool long before the general public catches on — which can make shopping for fashionistas fairly difficult. When it comes to gifting the stylish ladies in our circle this year, our M.O. is the more thoughtful, the better. The best gift ideas for women this holiday season are about sending a loving message. Browse and shop some of the best gift ideas for women in your life (and maybe, just maybe, stumbled across a few great gift ideas for yourself too).
I've rounded up 7 quick ideas that will surely leave them impressed, You can also click or tap on any product above to shop!
1. VoChill:
Works like a charm. Throw it in the freezer, take it out when you're ready to consume some vino, and for someone who loves chilled reds, it keeps it at the perfect temperature for the duration of the bottle. VoChill is an elevated solution for temperature control that presents wine with style, and comes in a variety of colors — choose from Quartz, Blush, Stone, and Sand — it's the perfect gift for yourself or any wine lover!
2. Miranda Frye Stella Bracelet:
An easy-to-pair piece that will add polish to any look, it has an elegant and timeless style that ensures she'll enjoy it for seasons to come. The Stella bracelet creates a bit of dazzle on your wrist, whether worn alone or stacked with your other favorites. This link bracelet is sure to become an arm party must have!
3. Abercrombie Shirt jacket:
Have a friend who is slowly welcoming jeans back into their everyday wardrobe? Meet them at the halfway point with the gift of a Flannel Shirt Jacket. Not only is the layer a fashion-forward alternative to their quarantine robe (and just as comfy, too), it'll help them nail the '90s and early '00s trend beloved by today's top models.
4. DONNI. Curly Half-Zip Pullover:
Leave it to DONNI. to take an oversized-oversized sweater and "make it fashion." The quarter-zip pullover is sporty enough to wear with workout leggings, while simultaneously sophisticated enough to wear with a midi skirt and booties. In other words, the slouchy-snug silhouette is so incredibly versatile, it can fit into any fashionista's style. ('90s babies will also appreciate the nod to the slightly unkempt aesthetic.)
5. Spanx Faux Leather Leggings:
Spanx's Faux Leather Leggings sold out quickly during Nordstrom's anniversary sale, but luckily the bottoms are back in stock for holiday shopping. While they may not be discounted (unfortunately), we'd argue they're worth paying the full $98. Aside from having all the celebrities' approval, this glossy pair features the brand's patented Power Waistband, which offers medium support and smoothing around the tummy, hips, thighs, and booty. The shiny finish and no center seam is what makes these faux leather leggings appear less athletic and more versatile, so they can be dressed up or down, depending on the look the wearer is going for.
6. BRIOGEO Paradise Pink Satin Scarf:
While you shouldn't wear them in place of a mask, a printed neck scarf is still extremely versatile. She can fold it in half and wear it as a bandana, roll it up and knot it, or tie it in her hair. Don't be surprised if she's even more creative than that, and invents a whole new, satin scarf trend.
7. Golden Goose Sneakers:
The most comfortable sneaker I have ever worn. Golden Goose's 'Superstar' sneakers are purposely distressed for an authentically worn-in look. They are so versatile that they can be worn with leggings, jeans, or feminine dresses.
Most Read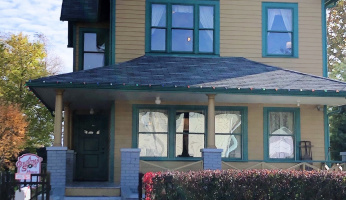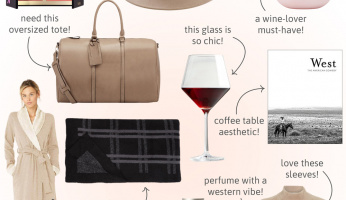 Subscribe to our Newsletter