Autumn Approaching: Closet Round Up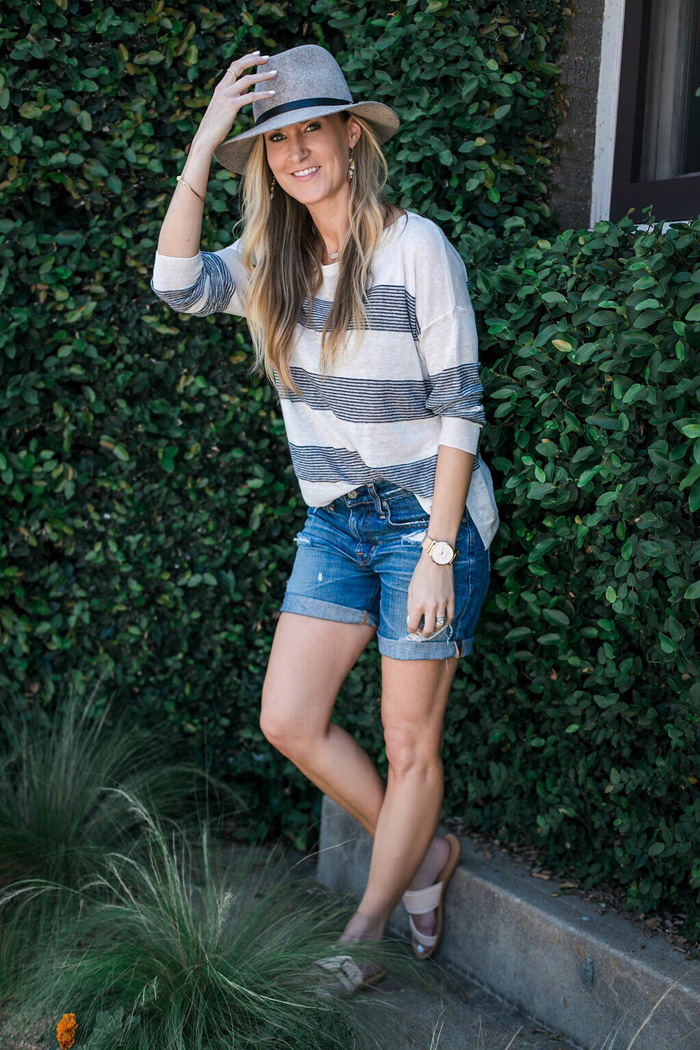 Hi everyone! I hope you're all having a wonderful Saturday so far, any big plans for the weekend? I wanted to give you a quick rundown of some of my favorite pieces I've worn this summer and how easy it will be to transition them to fall.
My favorite Frontier sweater from Splendid is now 40% off and can be worn year round. Thanks to its light material, I can wear it in the warmer months and then just layer on top of it for the cooler ones. I love this specific sweater with a printed scarf and jewel tone coat or jacket for fall since its stripes aren't too busy to match with other prints, and navy and white compliment all colors.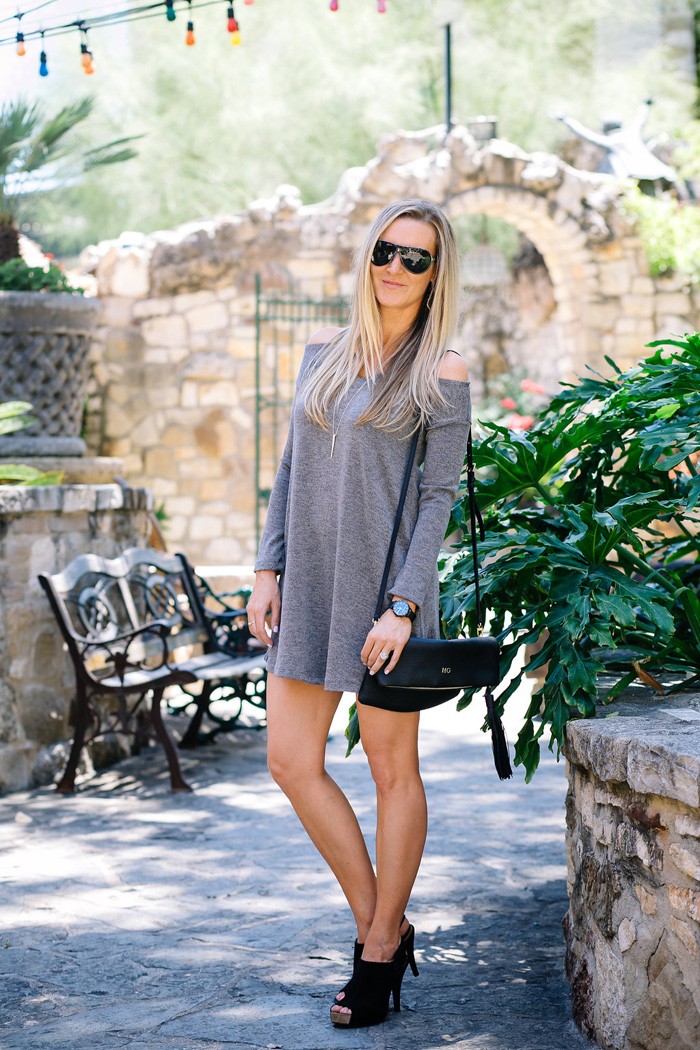 My on-trend open shoulder dress is, first of all, back in stock! Also, it's another piece that will become a go-to in my fall closet. To make it appropriate for a chillier evening, I would add a leather jacket and a pair of tights (sheer black tights are a staple for dresses in the fall), plus some heeled booties to finish off the look. Add a statement necklace, and you're ready for some fall festivities!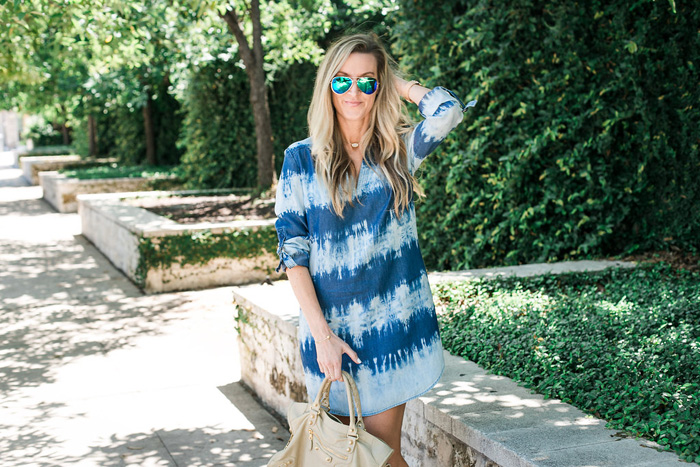 Another dress I'll be transitioning to fall is this Dip Dye Shirt Dress. It's a perfect choice because of the indigo color and the retractable sleeves. In the summer I roll them up and secure them just above or below my elbows, but in the fall I wear them down.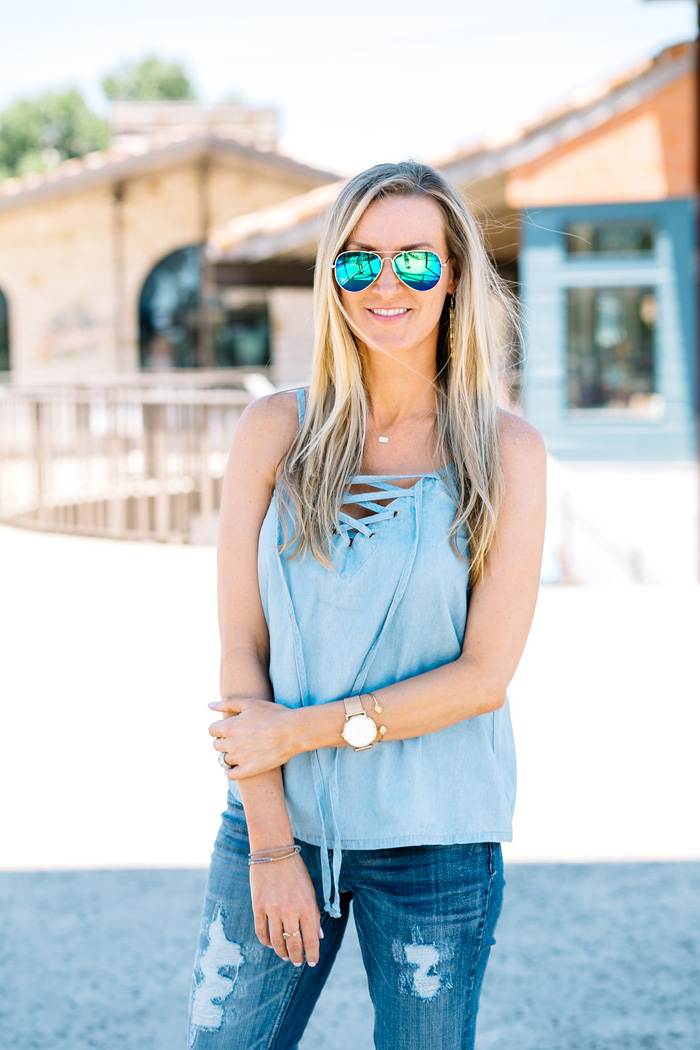 My chambray lace up top (which I scooped up during the Nordstrom Anniversary Sale) is super on-trend right now, which makes it great to carry over to fall. Add a thick cardigan, a military, or leather jacket (both of which are chic juxtapositions with the lace up) so you can sport this tank in cooler weather. If you don't already own this specific trend, there are a lot of lace up sweaters available that are ready for fall (like this one at Banana Republic). I don't want to forget to mention how sunglasses, like my aviators, are convenient additions for fall. Even though temperatures drop, the sun still shines and a chic pair of sunglasses, like THESE, should not be underestimated! If you're looking for a pair that are less "take me to the beach" and more "take me to the pumpkin patch," look for some that have a cool-toned polarization (colors: blues, greens, and cool greys).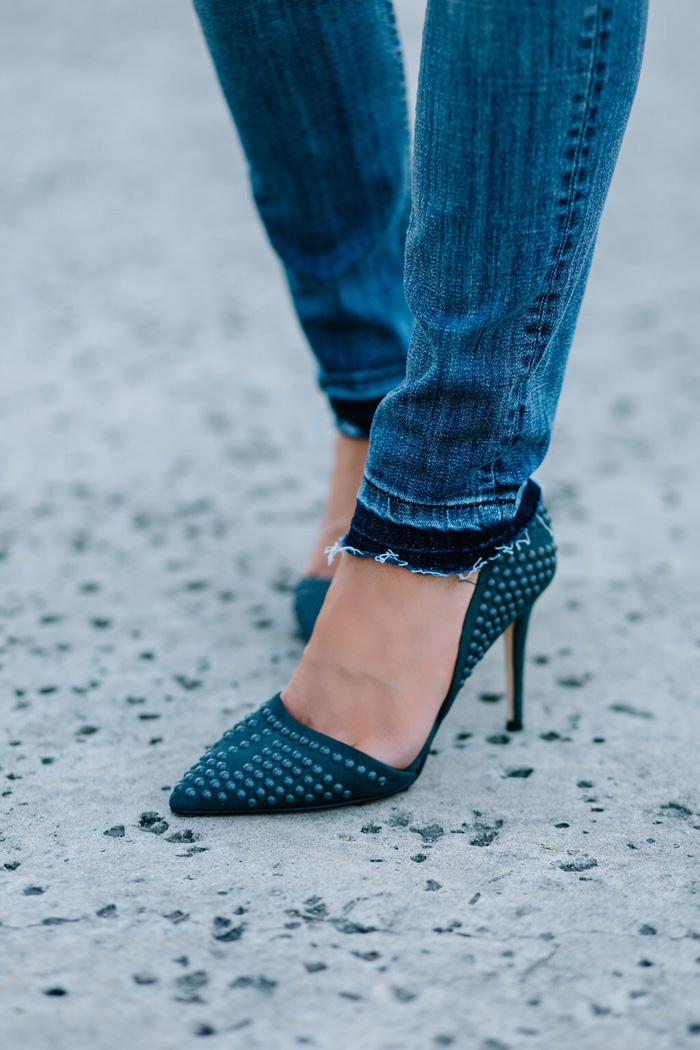 I love that in fall you can still wear heels without worrying about exposing your foot to the winter chill or snow. I make sure to take advantage before boots and tights with heels become a reality! For my wardrobe, I adore these studded pumps because their color suits fall quite well, and the stud embellishments are timeless. Have them peek out beneath flared jeans or expose them with a midi-skirt to embrace both the casual and formal side of these pumps.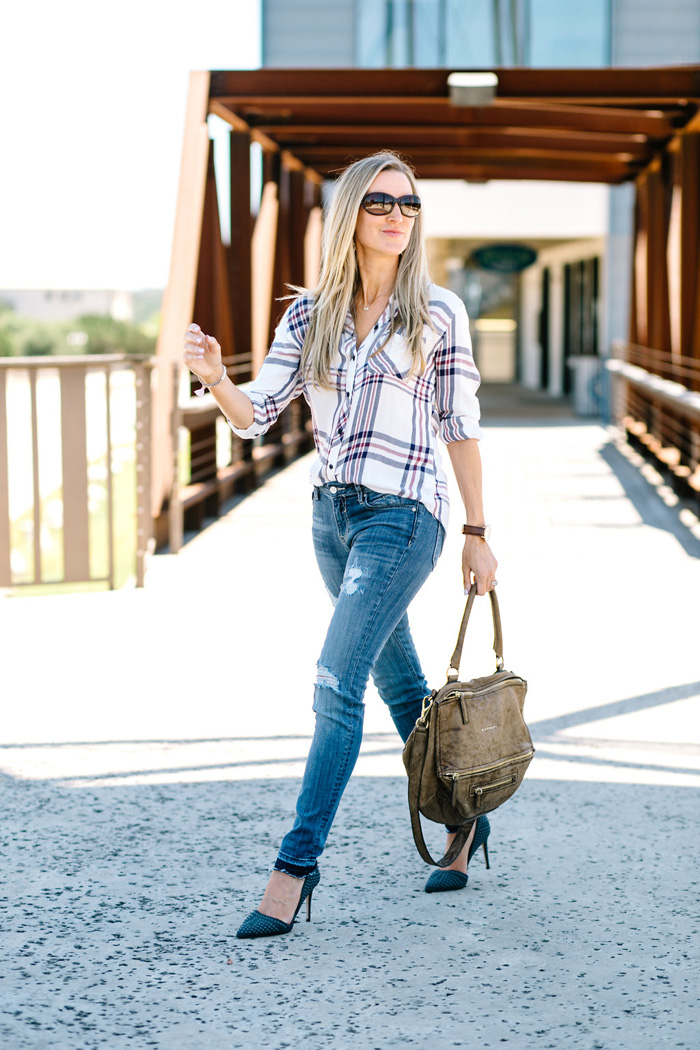 Lastly, I want to mention my beloved Rails plaid button down again and how great it is in the summer and fall (and winter!). It's not bulky, so it's an easy layer underneath sweaters. I like to keep the collar visible above the neckline of a sweater in order to transition any collared shirt to fall. Some more classic autumn go-tos of mine are jeans (which are really a year round staple if you ask me) and accessories like this Daniel Wellington watch I'm wearing in this post.
I hope you're able to see that it's very possible to transition your style to fall without needing to purchase a new wardrobe (although I'm never one to turn down a shopping trip!). Have a great weekend!!

Most Read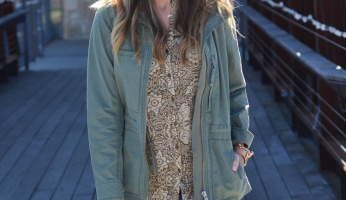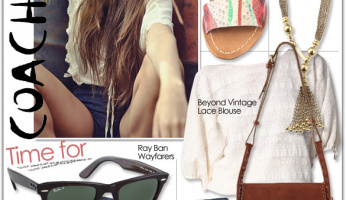 Subscribe to our Newsletter