A Simplified Style for the Weekend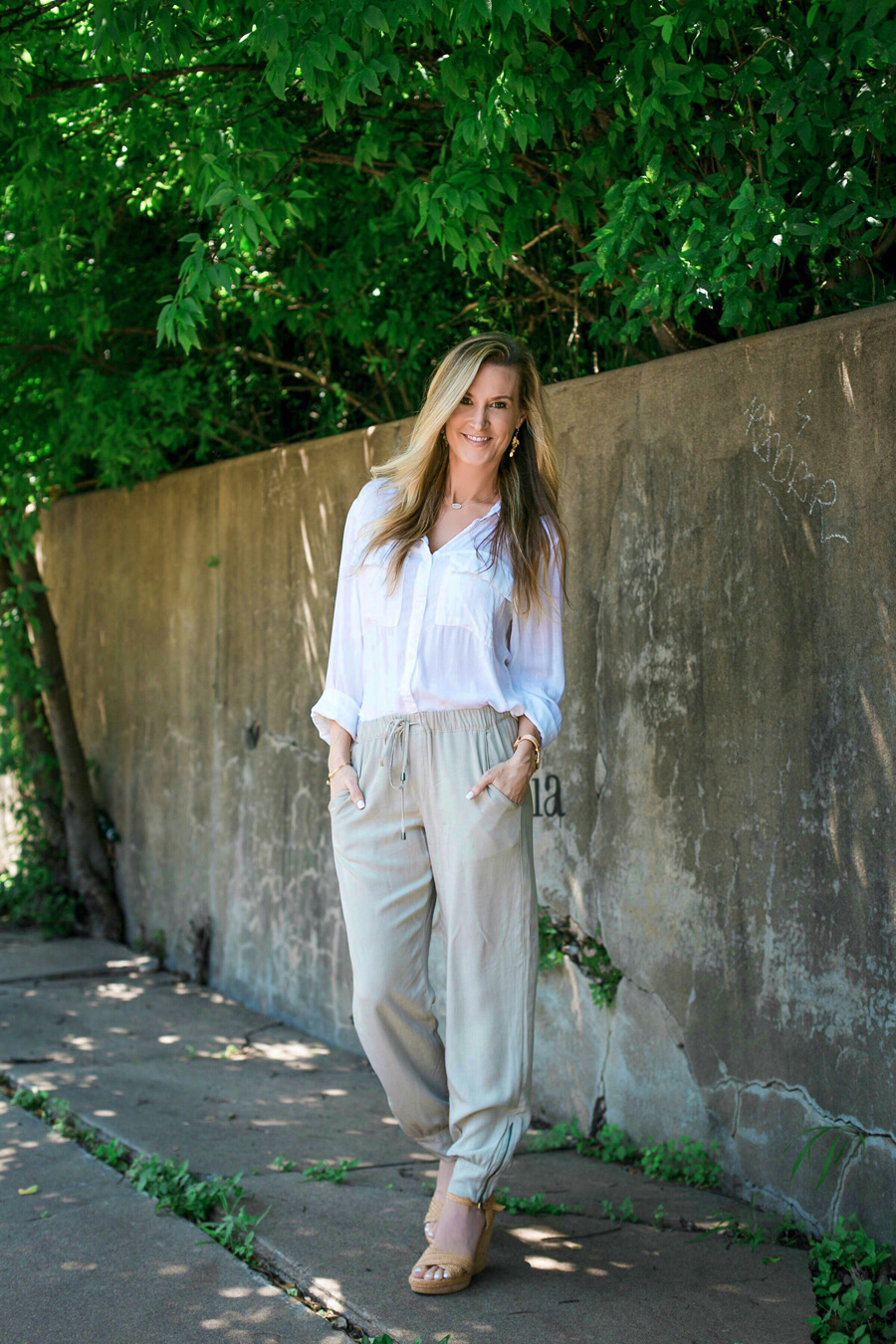 My family and I have been back from our vacation for a little while now, and it's so interesting to come home and be able to see everything with a fresh eye. Stepping away from my regular routine for a while allows me to appreciate how great it can be to be back somewhere familiar. However, this also allows me to re-evaluate stale habits or recognize old items that need to be upgraded once I'm home. I'll return from a trip and realize that there are clothes in my closet I haven't worn in years. When I retire these older clothes, I make sure to donate them. This way, someone else can appreciate what I've outgrown, and I can replace it with something new and more relevant to my current life and style.
Today, I'm wearing a simplified outfit that's chic and comfortable! I love these athletic woven pants because they're ridiculously easy to wear from day to night. I'll embrace their sporty vibe during the day and then dress them up at night. If complimented with wedges and jewelry, the look suddenly becomes polished, yet laid-back. I'm also wearing a white tunic that can be styled with practically anything. Both the tunic and the pants have become summer favorites of mine, and, since they're both able to effortlessly transition to fall, I don't have to say goodbye to them once the weather gets chilly!! Thanks to the Nordstrom Anniversary Sale (which is now open to the public!), I was able to pick up this great neutral tunic for just $32. There are so many great designer deals going on, make sure you click over to the Nordstrom website to see what catches your eye before everything sells out. For example, my favorite Kendra Scott necklace was just $33 (versus the typical $50-85 price tag) during the sale.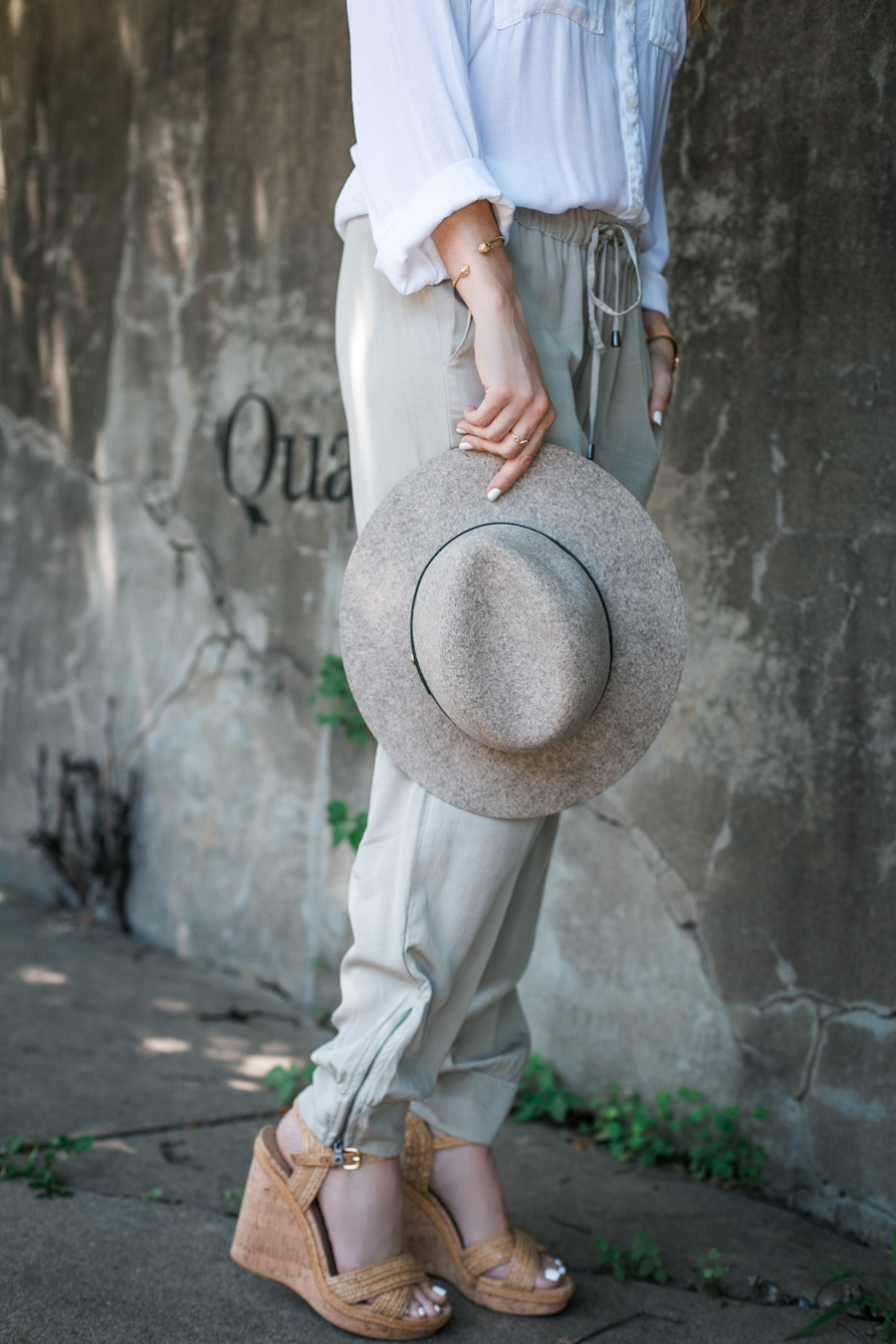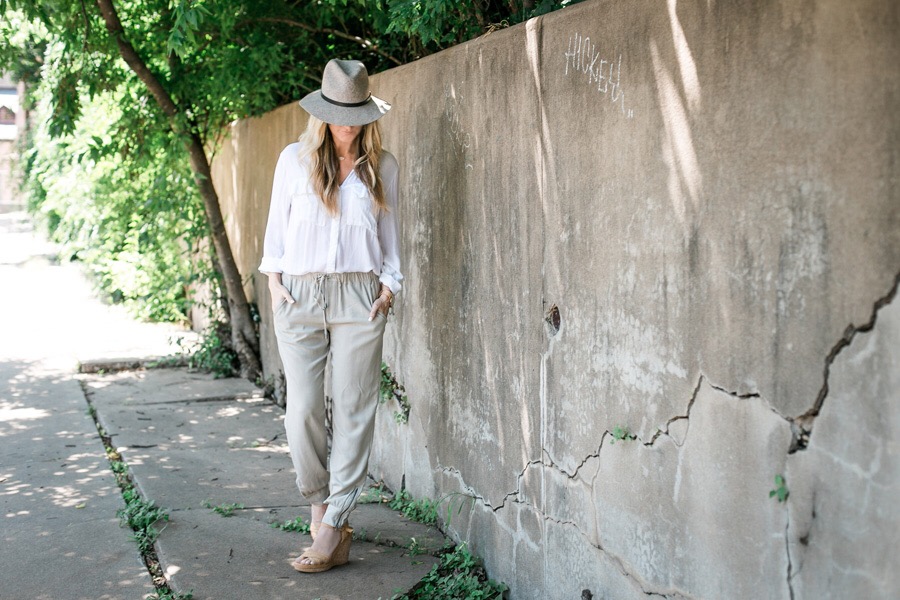 The Nordstrom Anniversary Sale , or #NSale as it is know on social media, is one of many great ways to replenish your wardrobe after a post-closet cleanse. Lately, I've been interested in purchasing pieces that are more versatile, so I can expand my wardrobe without expanding my credit card bill. I find that with a simple outfit, the day becomes calmer because I'm more comfortable (and, therefore, more confident). By sticking to neutrals, light fabrics, and loose drapery, I've formed an easy, elegant outfit that's ready for anything. Throw on jewelry that is either equally minimal or a statement to complete the look! If you shop during sales and invest in quality, versatile pieces, you'll find that you wont need to upgrade your closet as often, because most everything in it will be wearable.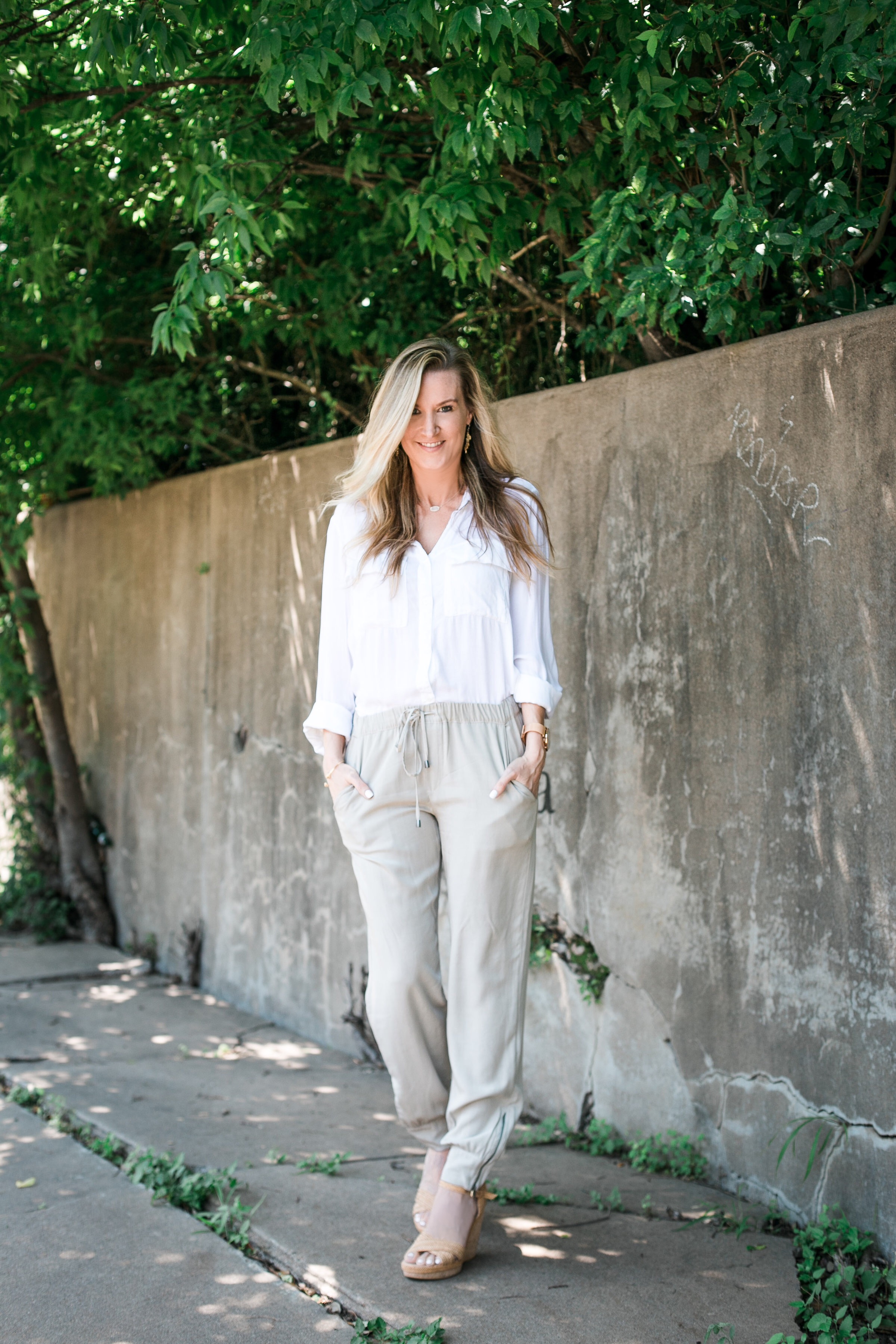 Have a wonderful weekend!

Most Read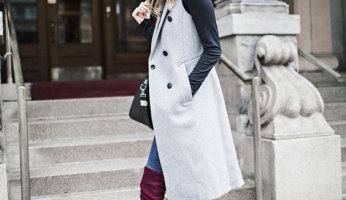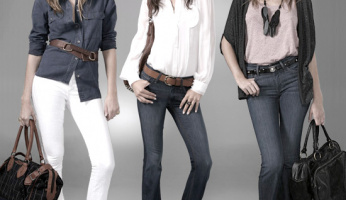 Subscribe to our Newsletter