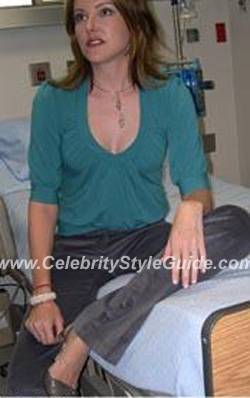 Diane Medak as created a fun, sexy clothing line that is all the rage in Hollywood. Her unique colors with special trims make her high quality line ooze comfort, elegance and feminity.
This top that was chosen to feature on Scrubs is a great V-neck top has shirring along the banded neckline and is also banded at the hip and wrists for a bloused effect.
Visit the link below to to get your own Diane Medak wardrobe....