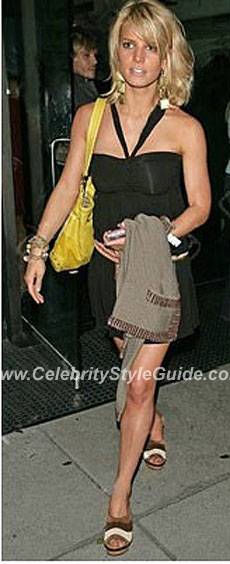 This is the perfect little black dress for you to show off that amazing summer tan!
Not to mention it is one of Jessica Simpson's favorites.
This dress is versatile and can be accessorized with all your favorite belts and bling!
This dress also looks great when paired with jeans.